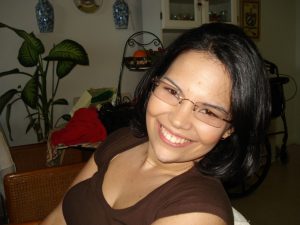 Hiya. Mischa here. Spiritual junkie, young mother, marvel fan, support worker and part time blog writer. Hoping to put some life experiences in the minds of the masses.
As we all know life can be pretty hectic. Being a busy mummy, part time support worker while also caring for my mother who can no longer walk, life can get pretty busy and stressful.
Since having my daughter in 2014, maintaining a healthy lifestyle has been a real struggle.
Bad habits like snacking on unhealthy foods has always been one of my ways to relieve anxiety. However, the downside was that I got chubbier and felt a lack of self esteem. I have always been a big boned woman so weight just seems to love me….
I decided that the best way to get started was to have some direction. So I decided to do some research for a guide that could help me really transform my body.
There is so much trash on the market these days about weight loss programs that make false promises. What irritates me even more is the weight loss programs that give out information that simply is not practical for the everyday working person.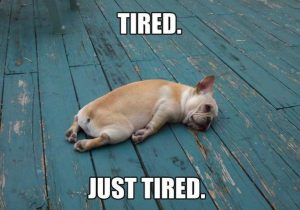 Not everyone has 3 hours in their day to do circuit training. If you got a family you certainly don't have that time and will be pretty dead by the end of the day.
Cost is also another factor. What really amazes me, is how thousands of people are prepared to splash out tons of cash on what they think are great weight loss programs.
My lengthy research started when I noticed a fit girls guide review on Instagram. A Instagram star was giving a review on 28 jumpstart.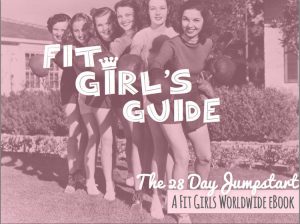 Seeing the transformation photos certainly raised my brow.
I was tempted to see what all the fuss was about considering my own personal struggles with weight. However, what I decided to do might surprise you.
I checked out fit girls guide but long story short I did NOT decide to go for it in the end.
I decided to go for Jen Ferruggia bikini body guide.
Why I didn't decide to go for Fit girl guide
The price worked out cheaper than Fit girls bundle package which will set you back $134.99. Although you can buy the 28 day jumpstart separately for cheaper, it still is not a complete guide in my opinion.
This does act as a pre-sell to their other products so your not getting a "all in one" deal.
For example, once you finish Jumpstart program after 28 days its recommended you purchase the fitkini body challenge known as the "next 28 days."
The third and final product after the fitkini body challenge is to take the "fit girls boot camp." All this will cost you a grand total of $135.
28 day Jump start: $28
Fitkini Body Challenge: $30
Fit Girls Boot Camp: $50
Call me nit picky but all I want is one guide that has Everything, without feeling pressure to buy their bundles that contain more "advanced" tips.
Through doing my own research and sifting through the sponsored testimonials I found some other customer reviews that persuaded me to continue researching for something else.
What Other Customers Had To Say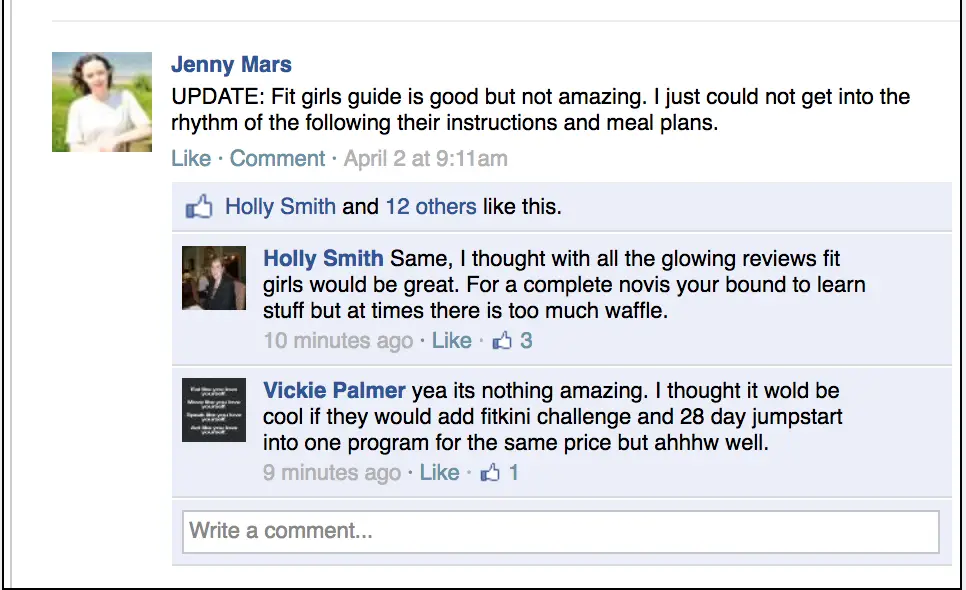 Also having researched some feedback online and from my friend Tara, I found that the food and ingredients included in the meal plan can be quite expensive. Likewise, some of the meals may not be to everyones taste, and a lack of alternative meals can be a bit of a downer.
I had made the mistake of going for bland foods and sourcing expensive ingredients in the past and it wears out on you really quick. You can enjoy your diet without having to be restrictive all the time.
Hearing that some pages were filled with just "filler" content irritated me a little too. I like when programs just get to the main stuff that will help you lose weight right away rather than waffling on.
What I do like about Fit girls Guide:
No product is perfect and there positives to Fit girls guide that almost persuaded me to buy their guide. For example, they have a great instagram following. If you type in #28dayjumpstart into Instagram you can see loads of other fit girls, all using the recipes and trying to achieve their goals.
This can definitely help motivate you on the days you feel un-motivated. It brings a sense of community and support to the challenges you are trying to complete.
I'm pretty sure not all the recipes are expensive and impractical, despite the reviews I found. For example, there are some instagram pics of big salads and tasty looking desserts.
However, I still wanted more of a plan and structure when it came to achieving my goals and not a bunch of challenges which is why I opted out. I also needed a home or gym exercise guide which would really help me.
Pros
Strong Instagram Community (which is free to view)
Good Support Base through community
Cons
Some recipes impractical
FGG acts as a pre-sell to fitkini and fitgirls bootcamp
Groups of challenges rather than a detailed plan
Some filler content could be avoided
---
Fit girls guide Alternative
I first found Jen Ferruggia on Facebook when I first saw one of her workout videos crop up on my newsfeed and decided to follow her page. Having seen the amount of people she helped lose weight really got me inspired to take action.
However, I'm not going to sugar coat my success down to purely following Jen Ferruggia .
Rub some more shine into her physically perfect pert bikini derriere if you will…mouthful..umm did I  just say that?
Honestly, by being disciplined, keeping a routine, and learning as much as I could about weight loss. I managed to get some amazing results.
Truth is it is easier than you think and Jen Ferruggia diet certainly lays it out in a clear way that will get you from A to B.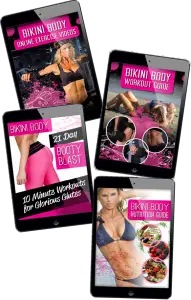 This is why Jen Ferruggia's bikini body guide just edges it for me. I personally enjoy when there is one single product that covers everything you need, rather than a bunch of separate products which is the impression I got off fit girls guide.
All in all Jen's guide also works out cheaper considering you don't have to buy extra bundles to progress down the weight loss path. There is no separate packages like Fitgirls.
Bikini Body Guide comes in one package that has some killer workouts and also a easy to follow nutrition plan.
I personally enjoy how dedicated and motivated Jen Ferruggia is towards teaching people about her lifestyle and fat burning secrets.
Weight loss tips:
Here are some things I automatically did along with taking Jen Ferruggia's program that just sped up my results even faster and provided even more structure to my routines.
• Don't listen to all the noise. To physically lose weight you must be on a calorie deficit. That means eating the right foods that are high in protein and less in carbs.
• You don't need to count calories. Portions sizes are enough such as a protein and vegetables with each meal. If you obsess over calorie counting then use myfitnesspal.
• Get a litre bottle (make it easier and buy off amazon), squeeze some lemon in it and drink every morning before you get up.
• The concept of weight loss is easy just people over complicate it. Follow the guide and you will see results. Fact.
• Drop down sets work wonders if you are using weights!
---
What you get Jen Ferruggia 
• Interactive ebook and easy to follow exercises.
• Ipad/Ipod compatibable so can listen while you exerice.
• Simple and effective recipes for losing weight
• No starvation diets.
• Lots of mental hacks for how you should view losing weight
• Supplement list to save you wasting money on bogus supps.
• Workouts to do on a MONTHLY basis
• A focus on butt exercises for firm sexy glutes
• All in one no monthly re-occurring fees
• Quick and Instant Download
• Shopping list to pick fat burning foods.
Simplicity. What I love about Jen Ferruggia is the guide makes things really simple.
I love picking up my Ipad in the morning and going through her training videos. Jen Ferruggia makes sure to point out how to perfect form to avoid injury and increase results.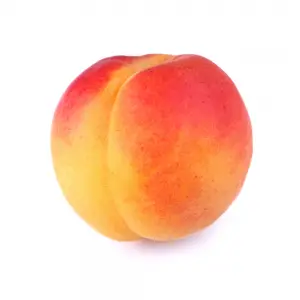 Some killer glute exercises… the program focuses on all aspects of the bikini body …not just tummy, arms and legs but also the area most woman have a love hate relationship with and the one area men love.
Pushing through the heels, squeezing your glutes, and only a 1 second pause max between each rep can really bring out the glutes:
One of the most attractive areas on the female body is the butt and the effective butt exercises Jen teaches certainly work. I never knew a tensing the butt as hard as you can while breathing out was a great way to activate the glute muscles…useful tip.
Home workout tips… I do have a gym membership but I also sometimes find it a bit of a chore to go to a busy gym and workout. Its very convenient that there is a varied home workout routine too that only requires basic equipment like a set of dumbbells.
I have actually lost some back fat… Losing fat on the side and back has been a real struggle but I'm actually seeing results.
My results after  taking program.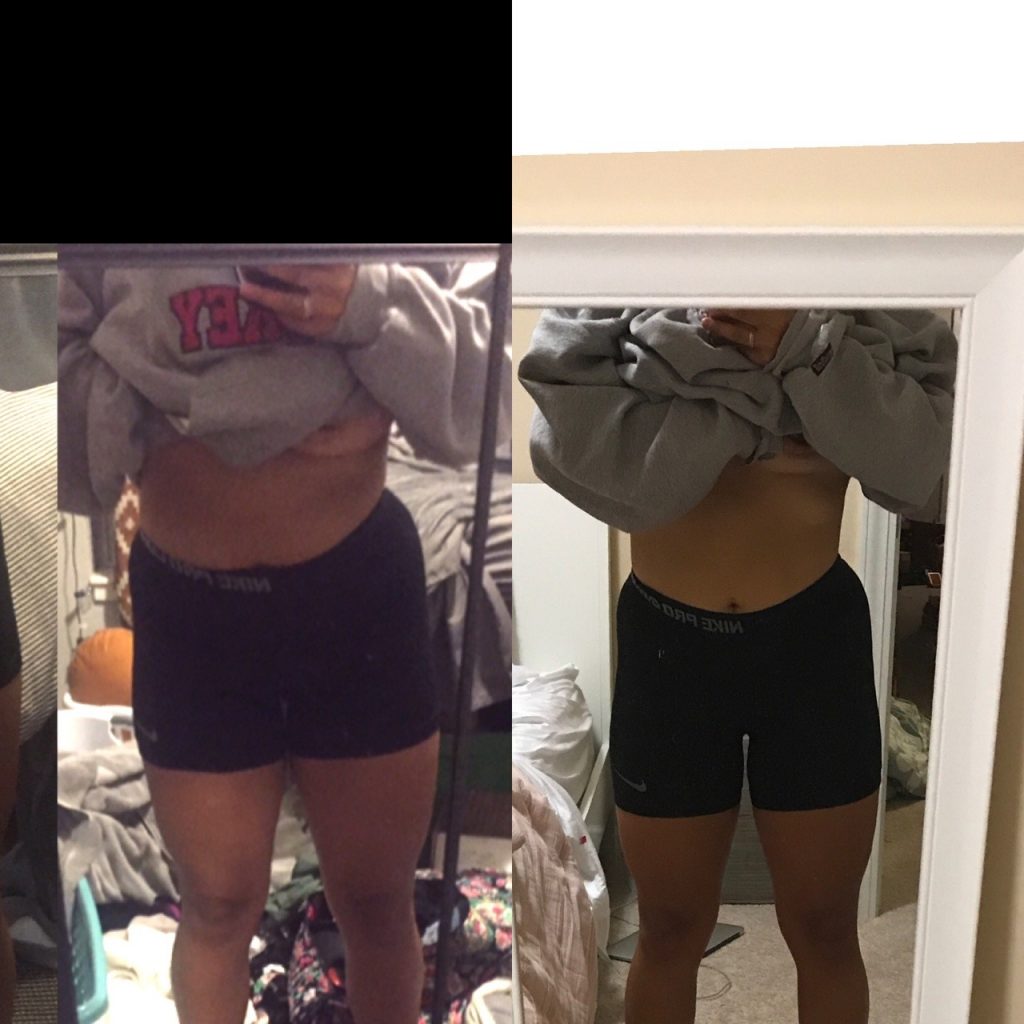 I guess you get out what you put in…After 2 months and a bit I lost 30 pounds! I put a lot of work into the bikini body workouts and also was very disciplined in sticking to a routine so I got the right to brag abit.
It certainly was not a walk in the park. I tend to have an addictive personality and its fair to say I am pretty addicted to my new lifestyle. Never though I would feel a little restless when I skip a workout. Its something I actually look forward to now.
The nutrition guide is even simple and easy to follow and doesn't leave you hungry and tired. I like how its easy to do this without having to restrict all foods from diet. I'm a whole hearted believer in making a lifestyle change over a short term change.
Everything shown is certainly for long term weight loss which I LOVE.
Funny when people notice your transformation. Some don't even say anything but it's a nice little ego boost.
Its especially nice when your hubby is that little bit more excited to appreciate my efforts….
My close friends and family certainly noticed the difference too. They keep asking tips so I just got them on the workouts! Haha I feel like we have all turned into fitness junkies.
---
There you have it. Remember knowledge is power. But knowledge on its own is as good as nothing.
If your not in the right mindset to follow a program I recommend you stick with my above tips above. Essentially all weight loss programs cover the same topics but its nice to know there are some programs that are not rip offs and actually can be practically applied to everyday life.
All I gotta say is… Thanks Jen!…lifestyle change is truly going to stay with me for many many years to come….until i eventually decide to let myself go…;) Jen Ferruggia Bikini Body Guide has certainly been worth every penny.