You love the benefits. The healthier more youthful skin, stronger nails, gorgeous locks, perhaps even healthier joints. But not the taste.
How do you hide the taste of collagen?
Let's be fair, some brands of collagen powder taste awful. Some are boring and taste like nothing at all. Dreading chugging your collagen in a glass of water, I don't blame you.
Let's face it, sometimes drinking or eating something bland can be just as bad as gross tasting dishes or beverages. And what about the smell of some types of collagen? Ugh.
There are so many different types of collagen powder, each with their own properties taste-wise. It can get confusing when it comes to masking the flavor or how to make it taste better.
We'll be looking at how to make collagen taste better, which types go best with different ingredients, and what you can mix it into.
Collagen: Does Heat Damage it or Not?
Considering that putting collagen into coffee is such a popular way of taking it, I thought I'd get this controversial question out of the way before we go on to tips and recipes.
It's true that heat denatures or degrades protein components. That means that it changes their structure and function rendering them useless or even harmful. That includes collagen.
But thankfully, degradation only begins at 302ºF (150ºC). Coffee is brewed below this level. Water boils at 212ºF (100ºC) and coffee is brewed with water just below that temperature.
You may want to make sure that if you add collagen to hot dishes, that they are below 302ºF. To be safe, add it to meals after you've dished them up or once they've cooled a bit.
You can even bake with it, but remember about the temperature. Baking can be an exact science, but lowering the temperature is fine for most goodies.
At 300ºF-302ºF (148.8ºC-150ºC) you will still get pretty much the same result although it will take longer.
The Simple Version: Matching Different Types of Collagen to Flavors
This one is pretty simple. If your collagen is derived from cows and there's a slight flavor, match it with savory dishes like soups and beef stews.
Collagen derived from fish goes well with fish dishes. The same logic applies to all collagen types.
I would think it's best to get a flavorless version though because I love variety. I don't always feel like sweet things, I love savory flavors too.
Naturally, if you have a flavored collagen supplement match them much the same. Vanilla goes well with most if not all dessert and fruit flavors. Chocolate is better suited to rich spicy dark flavors.
Fruity flavors go well with vanilla, chocolate, and other fruity flavors. You can even combine fruity flavors with veggies in smoothies to make them taste better.
How to Make Collagen Taste Better
If you'd like a more guided approach, here's how to make collagen peptides taste better step by step.
Banana Spinach Collagen Smoothie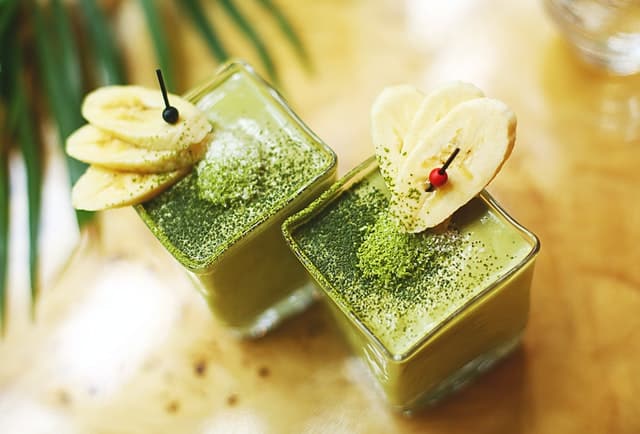 This one is an adaptation of one of my favorite smoothies:
What you need:
1 large banana
1 small apple
1 handful of spinach (baby spinach works best)
About 2ml of vanilla extract (omit if you are using vanilla flavored collagen)
Almond milk (or whatever you prefer, adjust it according to the thickness you like)
A pinch of cinnamon
A scoop or two of collagen powder (according to the recommended serving)
Water (optional)
1 scoop protein powder (optional)
A blender
Step 1
Wash the spinach and apple.
Step 2
Peel the banana and cut it into 2 or 3 chunks to add into the blender. Core the apple and cut it into corners before adding it to the blender. You can peel it if you prefer a smoother texture.
Step 3
Add the spinach and milk. I usually go with half a cup and then add some water. Otherwise, I like ¾ of a cup of milk. Add the vanilla extract here if you're using it.
Step 4
Add the powdered ingredients and then blend the mixture until it's smooth. Voila! Your smoothie is ready.
Mint Mojito Bulletproof Iced Coffee with Collagen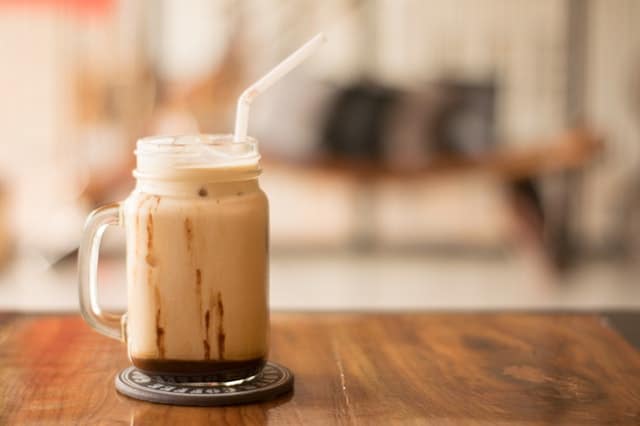 If you're on the keto diet, this recipe will be more to your liking. I don't know about you, but I enjoy a well-made mojito.
Try out this mojito inspired iced coffee recipe adapted from the Bulletproof site.
What you need:
12 oz coffee, freshly brewed
1-2 tbsp grass-fed butter or ghee
1 tbsp Brain Octane Oil or MCT oil of your choice
1-2 scoops of grass-fed collagen protein or powder
1 tbsp granulated monk fruit + erythritol sweetener or xylitol (or to taste)
10-15 fresh mint leaves
1 handful of ice
16 oz. Mason jar or coffee mug
A wooden spoon
A blender suitable for use with hot liquids
A long spoon for stirring
Step 1 
Brew 12 ounces of coffee.
Step 2
Put the mint leaves and sweetener in the mug or mason jar. Then bruise them with the end of a wooden spoon to get the flavors to release. Add the ice cubes.
Step 3
Add the collagen, grass-fed butter or ghee, Brain Octane (or MCT oil), and the hot coffee into the blender. Blend it for 30-60 seconds.
Step 4
Pour the blend into the cup and stir it until all the sweetener is dissolved. This will also help to cool the coffee blend.
Step 5
If you really love mint, add some more to garnish your mojito iced coffee and enjoy.
Nachos with Collagen
This recipe for collagen guacamole comes from the Mind Body Green site. Nachos are a tasty and fun way to eat the beloved avo.
Double the recipe to share it with your friends and family or keep it as is or even halve it to enjoy by yourself.
What you need:
1 avocado
1 tbsp sliced cherry tomatoes
1 tbsp chopped bell pepper
Juice of 1/4 lime
1 scoop collagen peptides
Salt, pepper, and cayenne to taste
Tortilla chips and/or veggies to dip into the guacamole
A bowl for the guacamole
Cutting board and knife
A fork for mixing and mashing
A spoon for scooping
A plate to serve it all on
Step 1
Get all your spices ready. Wash the veggies and chop them.
Cut the lime into half and then half one of the halves again to make a quarter. Or if you're more coordinated than me, just cut out the quarter you need out of the whole lime.
Cut the avo in half, remove the pit, and slice the avo to blocks within the shell.
Step 2
Scoop the avo into the bowl, then mash it with a fork. Add in the veggies, collagen, and spices. Squeeze the lime juice into the mix. Then combine everything with the fork.
Step 3
Put the bowl onto the serving plate. Add your nachos or quickly slice some of your favorite veggies and plate them. Enjoy!
Collagen Pot Roast or Chuck Roast
This recipe adapted slightly from Vital Proteins calls for a slow cooker (crockpot), but you can also use an oven. Converted, in the oven, this recipe calls for 2.5 hours of cooking at 300ºF.
High on a slow cooker is around 300ºF on high but can also be up to 325ºF depending on the brand. So just double check yours to make sure.
It makes 8 servings, which is great if you're feeding family or friends this too. It also works out well for creating meals in advance that you can freeze.
Alternatively, you can halve the recipe which will cut the cooking time by about a quarter at the same heat.
What you need:
2 lbs. chuck roast (or whatever area of meat you like best)
Oil for cooking
Salt (to taste)
Pepper (to taste)
2 cloves garlic, minced
1 onion, chopped
2 cups of celery, chopped
4 carrots, chopped
2 cups of water
2 scoops beef bone broth collagen
¼ cup red wine vinegar
Fresh parsley, for garnish
Rice, potatoes, bread, or biscuits to serve the pot roast with
A chopping board
Knife for chopping
Pan and stove
A heat-safe spoon or spatula
A slow cooker or a large oven-safe casserole dish and oven
Step 1
If you're using an oven, set it to 300ºF to warm up. Chop your veggies and cut your meat into chunks.
Step 2
Heat some oil in a pan on the stove and brown the meat on all sides. Season it with the salt and pepper.
Step 3
Put all the ingredients including the browned meat into the slow cooker or casserole dish. Exclude the parsley to save it for garnishing purposes. Cook the food on high for 5 hours.
If you're using the oven, cook it for 2.5 hours.
Step 4
Check the food and if necessary, cook it a little bit longer. If it's all done, serve with your choice of rice, potatoes, bread, or biscuits.
Paleo Chocolate Avocado Freezer Fudge with Collagen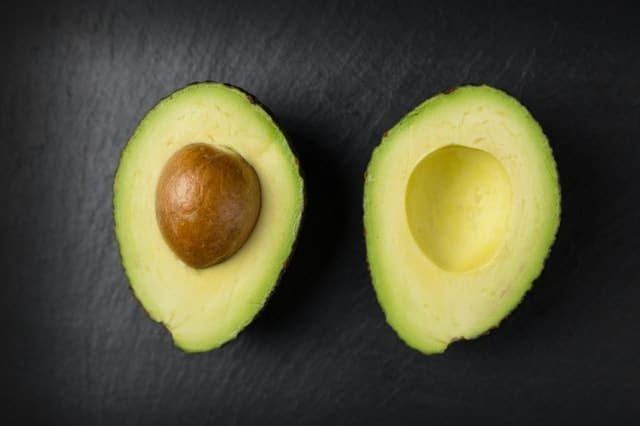 If you've been wonder how to make collagen peptides better using a dessert, here you go. This recipe which is slightly adapted from Fit Mitten Kitchen is a healthy way to eat dessert.
It's almost guilt-free. There is sugar from the maple syrup, molasses, or honey (whichever you decide to use). But dessert is allowed to be a little bit naughty and the portion size is easy to control.
What you need:
1 small-medium avocado, mashed (about 1/3 cup)
1/3 cup natural nut or seed butter
1/4 cup pure maple syrup (use honey or molasses as substitutes)
1/2 cup cacao powder (or unsweetened cocoa powder)
3 scoops of collagen peptides
1/4 tsp extract flavor; mint, vanilla, almond, coconut, etc. (I would go for coconut or vanilla personally, yummy)
A blender, food processor, or fork
Knife
A bowl
Spoon or spatula
Parchment paper
Freezer safe pan
Cutting board
A freezer-safe storage container
Step 1
Line the pan with the parchment paper, making sure that it hangs over the sides.
Step 2
Using the blender, food processor, or fork, mix the mashed avo, maple syrup (or substitute), seed/nut butter, and flavor extract together.
Step 3
Put this mixture into a bowl and add the cacao (or cocoa) and collagen powder. Mix it all together gently until it's completely combined. The batter should now have a fudge-like consistency.
Step 4
Put the mixture into your freezer-safe pan and spread it evenly.
Step 5
Place the pan into the fridge for at least an hour. Overnight is best.
Step 6
Remove the pan from the freezer. Lift the parchment out and lay it onto the cutting board. Cut the fudge into squares. Enjoy!
Store any you don't eat in the container in the freezer. These squares can be served straight from the freezer as they will melt at room temperature.