As a GenXer, I never used to think much about the aging process as it applied to me, and I especially didn't think I'd ever be researching a nice substitute for collagen powder in recipes.
Not that I'm getting older now, but much to my surprise… weird stuff does begin happening to your skin, hair, joints and other body parts when you start pushing 50.
One surprising thing I've learned about collagen supplements is that a lot of the science was upside down for years — which I'll explain below.
Full disclosure: I'm an omnivore in my diet, but the fact is that a plant based alternative to collagen powder works better for boosting the body's collagen production than a traditional animal-based collagen powder.
Keep reading for a layman's explanation of what makes a good vegan alternative to collagen powder, and a list of some great alternatives to try.
What Happens When You're Collagen Deficient?
Collagen is a protein that the body makes on its own, so long as you have the proper ingredients in your diet.
As we get older, the body stops processing certain nutrients as efficiently and as a result, collagen levels will start to drop. These effects are known as "natural aging" — and trust me, NOTHING feels natural about this.
A poor diet that lacks the proper elements to create collagen can also lead to collagen deficiency. Whether collagen deficiency is caused by aging or poor diet, the results can include:
Dry, wrinkled skin
Muscle shrinkage
Dry hair
Weak, brittle fingernails
Joint pain and/or arthritis (due to cartilage loss)
Loss of flexibility in ligaments and tendons
As you can see, both your physical appearance and your body's overall health can suffer without the proper collagen production.
What Makes a Good Collagen Supplement?
Since collagen is a protein, it would make logical sense for an animal based collagen powder to be the best supplement for it, right? But that's simply not the case, according to research by the Cleveland Institute. As we age, the body becomes less efficient at breaking down animal based proteins.
Another problem with animal based collagen powders is that the proteins are often packed into the form of a gelatin.
By the time the body processes the enzymes in gelatin, the collagen substance will have made its way through most of the intestinal tract — and the body isn't even sure what substance the enzymes are at that point.
In the plainest explanation possible: Gelatin-based collagen protein simply isn't recognized as collagen by the body, and provides little to no benefit at all according to science.
A plant based alternative to collagen powder, on the other hand, is an easier direct source of ingredients to trigger natural collagen production, according to the research. A good collagen supplement requires:
Amino acids from proteins (everything from beef to beans, but since you're reading this, I'm referring to plant based proteins)
Vitamin C
Zinc
Copper
The vitamin C, zinc and copper all help the body to assimilate the amino acids, which trigger collagen production. Obviously, if you are missing one of these collagen building blocks from your diet as you get older, your collagen production falls off a cliff.
Therefore, any vegan alternative to collagen powder that lacks just one of these ingredients is a powder that will not boost your collagen production.
Top 12 Alternatives to Collagen Powder
Once again, as a totally healthy and vigorous young GenXer, I don't need any sort of collagen supplement at all.
I've done this research for you! And I think that you, dear reader, should consider this list if you're looking for a vegan alternative to collagen powder for some reason.
1. So Good So You Beauty Shots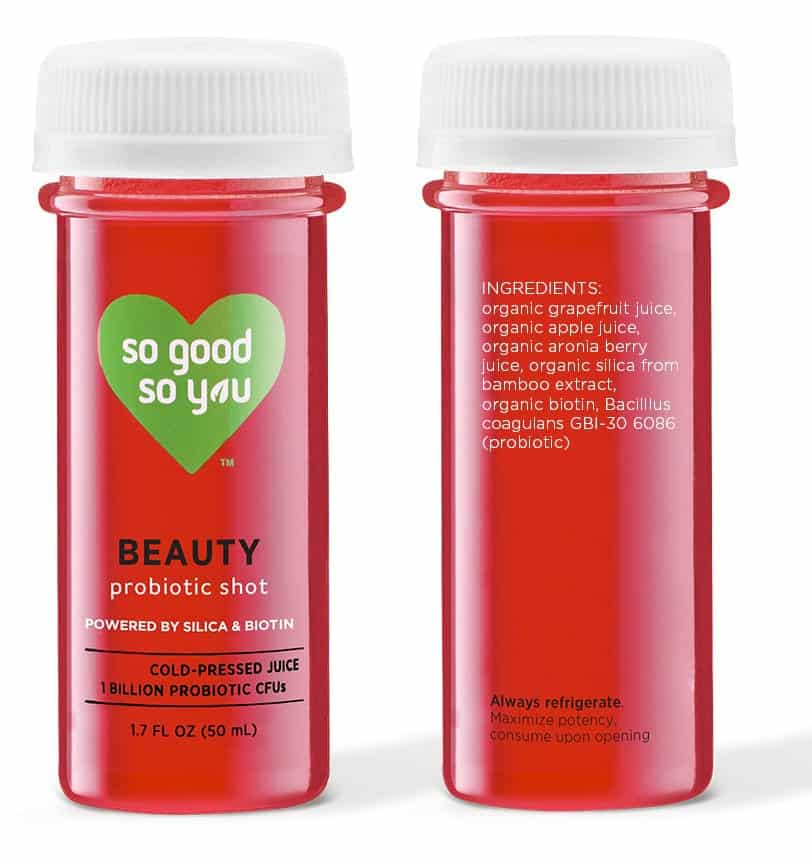 These single-serve juice beauty shots are not even marketed as a collagen boosting product, but they contain all the necessary ingredients to do just that. It's a juice product that's infused with 1 billion CFUs of probiotics, and is mainly marketed as a vitamin C and gut health product. But guess what?
It also has everything needed to boost the body's natural production of collagen for skin, hair and joint health! It's all plant based and has grapefruit juice, apple juice, aronia berry juice and the organic silica from bamboo extract as its main ingredients.
Have a shot on your way out the door in the morning for a fruity energy boost, in addition to a collagen-boosting drink.
2. GLOW Inner Beauty Essential
Produced by The Beauty Chef, this alternative drink powder works as a powerful collagen boosting supplement. It's a great substitute for collagen powder in recipes for non-alcoholic drinks. The vitamin C in this powder supplement is derived from pomegranate fruit peels, queen garnet plum and maqui berries.
Mixed with zinc, B3, probiotics, and black carrot juice for its rich dark coloring, this is another vegan gut health product that boosts collagen production for healthier skin, nails and hair. Goes great with smoothies or any other type of drink mix that you regularly enjoy.
3. PlantFusion's Complete Plant Collagen Builder
PlantFusion's collagen product says it right in the name. Formulated with plant-based collagen peptides, ceramide oils for skin health, hyaluronic acid for protection from sun rays, and organic vegan sweeteners make this one kind of a no-brainer. If healthier nails and hair are part of your goal, users have noted that this collagen builder definitely boosts faster, healthier growth of both.
4. Moon Juice Collagen Protect
Full disclosure: My wife is absolutely loopy for any Moon Juice product that you put in front of her. And not just because the company has a wildly fun name. Moon Juice seems to be a business that's always pushing the envelope and asking, "What else can we make with organic vegan mushrooms that no one else has ever thought of?"
Case in point: This collagen-boosting vegan coffee creamer made from organic vegan silver ear mushrooms. A coffee creamer that reduces the appearance of fine lines and wrinkles? Let's just say that this is a major part of our monthly household budget.
5. PinkMossByA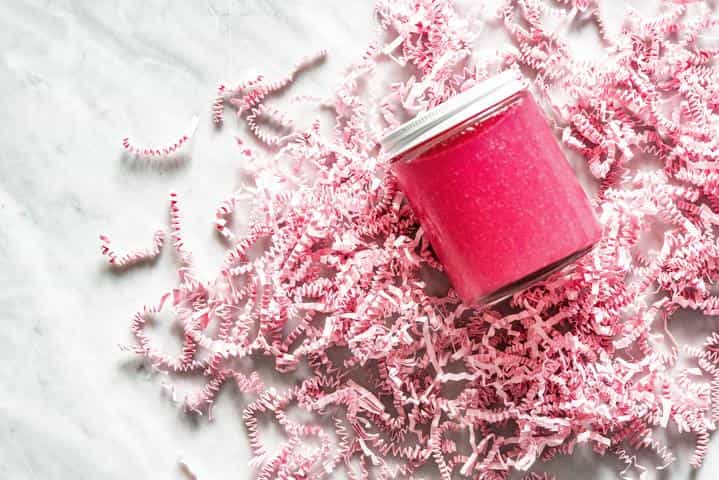 You won't even find the word "collagen" on the homepage for PinkMossByA, but it's another vegan gut health product that has all the necessary ingredients to boost natural collagen production. The mineral formulation in PinkMoss helps to create healthy, beautiful skin.
PinkMossByA dissolves really well in hot drinks like coffee or tea. It initially works by removing toxins for a healthier gut, but the ingredients then work for a great vegan alternative to collagen powder, which is exactly what's needed for promoting healthy, wrinkle-free skin.
6. Sunwarrior Collagen Boosting Protein Peptides
You've probably already heard of Sunwarrior since it's one of the top plant-based protein providers in the USA (#25, to be precise). Copper, kale, spinach, sea buckthorn and tremella mushroom make up the main ingredients that have everything necessary to boost the body's natural collagen production.
Word of caution if you try this one for a collagen-boosting supplement: Use it for cold drinks. This one doesn't hold up as well when mixed with hot drinks. You'll also want to refrigerate any unused portion that you mix with your morning smoothie, shake or other cold drink.
7. Amazing Grass Protein GLOW
Amazing Grass is a renowned, family-owned organic farm in Kansas that takes great pride in all of their plant-based products. Have you ever noticed how people say that a pregnant woman is "glowing?" That's the concept behind all of Amazing Grass's GLOW products.
If you want a plant-based alternative to collagen powders, the Amazing Grass Protein GLOW has everything needed for an all-natural, home-grown vegan product.
Every serving can be mixed into a healthy drink recipe to provide radiant skin and hair.
8. Anima Mundi Collagen Boosting Powder
Using Anima Mundi's Collagen Boosting Powder allows you to humble-brag to your vegan friends that you're using a vegan wild-crafted product made from herbs that no one else has ever heard of. Don't believe me? Check out these ingredients:
Horsetail extract powder
Gynostemma
Mangosteen peel & fruit
Calendula
He Shou Wu extract powder
Take that, Margie! I'll bet your collagen boosting powder doesn't contain any of those!
Honestly, I'm not sure what any of those ingredients are, but Anima Mundi has done the research and everything is formulated specifically to boost collagen production.
And they're a New York-based apothecary dedicated to indigenous healing products. The amount of respect that their brand has attached to it makes this a trustworthy product. If they say it boosts collagen, I'll take their word for it!
9. SuperFeast Tremella Mushroom Extract
If you want an amazing substitute for collagen powder in recipes, Tremella Mushroom Extract from SuperFeast should definitely be on your "to try soon" list. Tremella is a snowy mushroom that contains more water content than it should be able to under the laws of physics.
This powder is made entirely from wild-grown tremella mushrooms in China, and it has been used for thousands of years in traditional medicine.
You can throw a pinch of this in any vegan breakfast food for a huge boost in nature's best antioxidants, as well as collagen boosting vitamins and plant proteins.
It also mixes well with any hot or cold drinks in your diet plan.
10. Vitauthority Multi Collagen Protein
Multi Collagen Protein from Viauthority boasts five different types of plant based collagen foods in a single powder. It is flavorless and odorless, and dissolves well with hot or cold drinks. That makes it really simple to add to any recipe or drink mix you are already using, for a collagen boost to provide healthier skin, hair, nails and joints.
11. Mykind Organic Plant Collagen Builder
Garden of Life's "mykind" brand dominates the marketplace when it comes to plant-based organic supplements. You've probably seen it on the shelf at virtually every major grocery store you can visit.
The Organic Plant Collagen Builder from Garden of Life features a lot of whole food ingredients, no artificial or natural flavors, and plenty of organic fruit and vegetable antioxidants.
The downside is that you'll be taking this collagen boosting supplement in pill form. So, if you don't mind pretending that you're an astronaut who gets all their vitamins, minerals and nutrients in a pill, this might be a great choice for you.
12. Mushroom Latte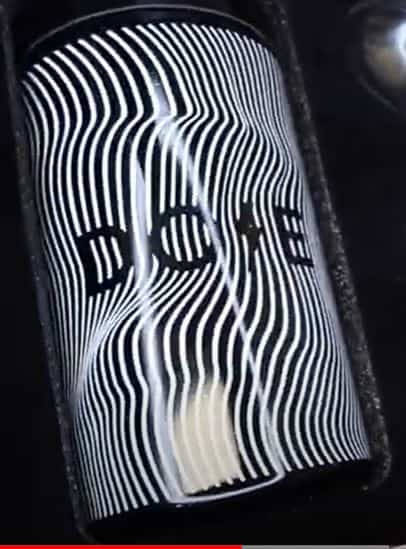 If you've noticed a pattern on this list, it's probably that mushroom-based products seem to be a great plant based alternative to collagen powders.
The Mushroom Latte from Everyday Dose's big advantage over other products on this list is that it contains a small bit of caffeine in it for an energy boost. Great for a morning shot! It has organic chaga mushrooms, plant based collagens and proteins, and less than 40mg of caffeine in every shot. The Mushroom Latte is best when mixed with your favorite form of vegan milk and heated for a morning coffee.