Searching For Alkaline Protein Powders? I've Got You Covered.
Fellow fitness friends, we've all been there: you scour the ingredients list on your non-acidic protein powder, trying to find the best choice.
You do your best to stick to an alkaline diet.
You know that it's important for your body chemistry to stick to vegan proteins and stay away from whey.
When you finally settle on one of the many options on the store shelf, you're excited to give your new protein powder a try.
You feel confident, you mix up a shake when you get home… and it tastes awful.
I've been there too, and it's frustrating!
You're shelling out top dollar for a shake you can barely choke down.
There seems to be a bit of a catch-22 in the world of shakes: you either get something that's great for you but tastes awful…
Or something that tastes like liquid birthday cake but doesn't give you the health benefits that you need.
While the ingredients in some shakes are top quality, none of that matters if you just end up dumping it down the drain because the taste is too bitter to get down. That's why I set out to put together a list of the absolute best alkaline protein powders on the market today.
What's The Alkaline Diet?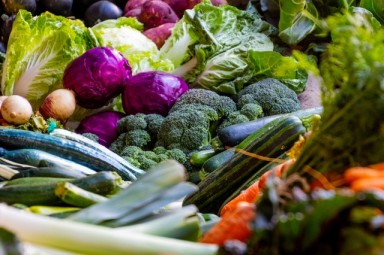 If you're not already on the alkaline train, I hope you decide to get on board with me. The idea of an alkaline diet is simple: you get rid of foods that create excess acid in your body.
While everyone has some acid in the body, excess acid is related to many health conditions.
These can be unpleasant at best and life-threatening at worst.
The goal of the alkaline diet is to change the pH in your body. When your body digests food and sends energy to your cells, not every molecule of the food is used.
There's something called metabolic waste left behind. This is sometimes referred to as metabolic ash. This ask can be alkaline, acidic, or neutral
Believers in the alkaline diet agree that adjusting the acidity of the metabolic waste in your diet can help you feel your best.
When you shift your body's acidity and become more alkaline, you're not only automatically protected against a number of health conditions (certain cancers, arthritis, and diabetes), you're also increasing your energy levels and shedding unwanted pounds.
Adding an alkaline protein shake to your day is a great way to help build lean muscle mass.
It can be tough to hit your daily protein requirements when you're following the alkaline guidelines and staying away from meat and dairy.
My Criteria For Picking Alkaline Shakes
Whether you're vegan, vegetarian, alkaline, or otherwise avoid animal products, you're probably as irritated as I am with people asking where you get your protein.
Alkaline protein powders are a great way to stay away from animal products while still getting the protein your body needs to fuel your life.
In order to understand what makes a protein powder alkaline instead of acidic, it's key to understand the key components of an alkaline diet.
What Are Alkaline and Acidic Ingredients?
Acidic foods, such as meat, sugar, alcohol, grains, eggs, and dairy are to be avoided.
Alkaline foods like greens, fruits, vegetables, and legumes are to be increased.
Neutral foods like starches, fats, and sugars are to be eaten in moderation.
When searching for the best alkaline protein powders on the market today, there were a few things I considered in order to vet a protein powder as alkaline.
What Do Alkaline Shakes Consist Of?
First, dairy is a no-go on the alkaline diet. I made sure that I didn't include any whey proteins on this list.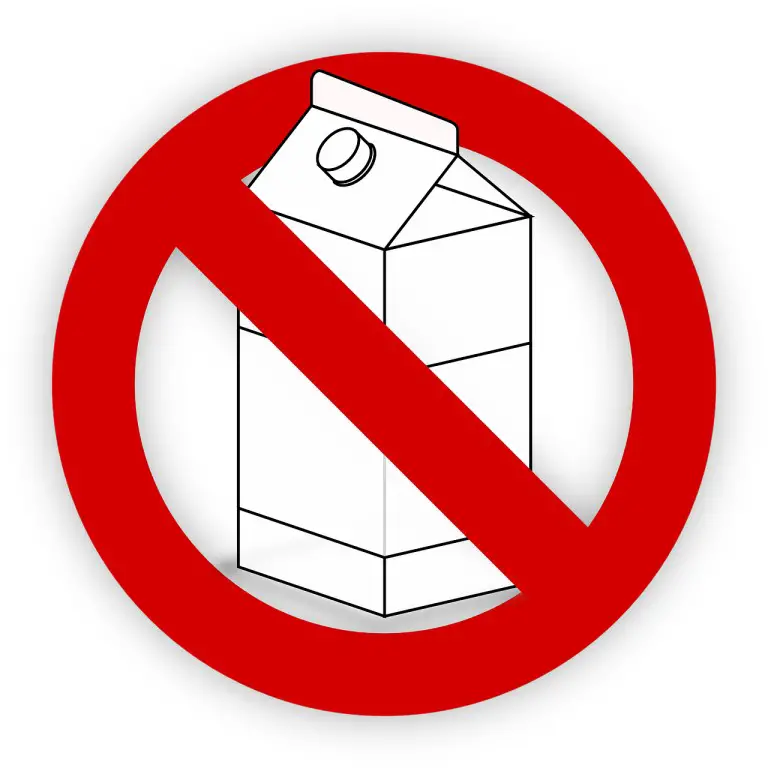 I also made sure that the powders listed here are wheat-free and as unprocessed as possible.
While there's always some level of processing with a powdered form of protein, there's a big difference between organic pea protein and a chemical storm sweetened with aspartame. Rest assured – you can trust that the alkaline protein powders on this list are high quality.
Leaving out animal products is just part of what makes a protein powder alkaline.  It also matters what's actually in the powder. While a vegan source of protein matters, other ingredients are important too.
The addition of fruits and vegetables in the powder can contribute to an increase in alkalinity, as can nuts, seeds, and certain herbs. The powders listed below are your best options when it comes to packing a maximum alkaline punch.
Alkaline Protein Powders: My Top Picks
Now that you understand what the alkaline diet is and why it can be so beneficial to your health, take a look at my top options for alkaline protein powders. I've considered taste, nutritional profile, protein quality, and reviews from users.
Ora Organic is certified organic and certified vegan.
A great fit for people who are trying to tip the scales toward alkaline while also getting a big protein boost.
This powder boasts 21g of protein per serving with a combination of pea, quinoa, cranberry, hemp and other natural, vegan protein sources.
This unique combination of proteins doesn't just create a delicious shake.
It also provides your body with the complete amino acid profile that it needs to repair and build muscle.
The powder also includes a delicate balance of superfoods made to help your body get the extra influx of nutrients it needs post-workout.
These superfoods not only ease digestion. The delicate balance of greens also gives your body an extra nudge toward maintaining an alkaline balance.
This isn't just tossing kale into a smoothie – Ora Organic includes Jerusalem artichokes, blackberries, blueberries, coconut, turmeric, and more. You can certainly blend in more vegetables if you like to tip the scales even more toward alkaline, but it's not necessary. The nutrient profile of Ora pushes you toward alkaline without any extra veggies or fruits added to the mix.
In addition, Ora Organic's powder is tested for heavy metals. It is also verified safe for nursing and pregnant moms.
Parents aren't the only ones who love Ora Organic – according to family bloggers, this brand is popular among kids too. With all-natural ingredients, many parents feel good about giving Ora to their kids when they need a bit of a protein boost.
The real question: how does it taste?
According to reviews, it's just as delicious as non-vegan protein powders. While the nutrient profile of Ora Organic is excellent, the combination of top notch nutrition and amazing taste is what helped Ora clinch the number one spot on this list. Whether you choose to mix with fruit, veggies, or just blend with water and ice, this shake turns out delicious, without being overly sweet.
If you prefer for your shake to be a bit sweeter, blending with half of a frozen banana is a great way to boost the sweetness without processed sugar. If you'd rather eat your protein, toss some Ora Organic into cookies, waffles, pancakes, or any other baked goods.
Pros
Awesome taste
Alkaline-boosting
Superfood blend
Complete amino acid profile.
Cons
Brown rice syrup as one of several sweeteners,
Some reviewers complain that the stevia extract taste is too noticeable.
I'm not the only one singing the praises of Ora Organic – check out other opinions here.
MRM Nutrition's veggie protein is made for athletes. It's easy to digest, and won't leave you with the pit in your stomach.
A perfect balance of healthy fat and protein, MRM actually leaves you feeling satisfied for hours after you have your shake.
No more growling stomach at your mid-morning meeting because your "filling" shake didn't get the job done.
The vegan protein in MRM is made from a blend of pea, hemp, and brown rice protein powders, and includes Omegas 3, 6, and 9 (rare in any protein powder – especially one without animal protein).
In addition to a high quality protein blend, MRM offers a superfood combo that's hard to beat. With grapeseed and skin extract, carrot root powder, strawberry powder, prune powder, and more, MRM offers nutrients that are hard to get even with a day of on-point nutrition. Much like Ora Organics, MRM comes complete with everything you need for a perfect alkaline shake. There's no need to add extra veggies to your shake in order to get a perfect alkaline post-workout supplement.
When it comes to taste, reviewers say that MRM tastes like a sweet, plant based smoothie.
Some reviewers say that it's too sweet. The combination of stevia and xylitol is overpowering and can make it impossible to add sweetened almond milk or fruit.
Some Things To Watch Out For
If you decide to give MRM a try, be sure to pay attention to how you feel if you don't normally consume sugar alcohols. Xylitol can be tough for some people to handle gastrointestinally, and can cause bloating and other digestive issues.
If you notice that you have similar issues after chewing gum or drinking energy drinks, it's highly likely that xylitol is the culprit of your problem. If you prefer your shakes on the less-sweet side, MRM might not be a great fit for you.
Pros:
The superfood blend is tough to beat, and the heavy hand of fruit powders helps MRM push your body toward an alkaline balance.
MRM Nutrition Veggie Protein is highly regarded in the fitness community.
Check out this 4.5 star review.
Cons:
MRM isn't registered with the NSF(National Sanitation Foundation). While the powder isn't likely to cause issues, this lack of registration can be troublesome for fitness and bodybuilding competitors.
With 30 grams of proteins and BCAAs, Vega Sport packs a heavy amount of protein from plant-based sources. Vega's diverse protein blend includes pea protein, pumpkin seed protein, sunflower seed protein, and alfalfa protein.
In addition to a solid blend of proteins to help your muscles recover after a hard workout, Vega also includes tart cherry and turmeric to help your muscles get back to their strong, not-so-sore natural state after a tough day in the gym.
This protein blend doesn't just help with post-workout soreness.
Vega Sport helps you to rebuild the tiny tears in your muscles after your workout. This can help you come back even stronger than before.
While Vega Sport has a great protein blend, it doesn't have the superfood nutrient profile of other powders. If you choose to go with Vegan Sport, you may want to blend it with your own blend up veggies to boost up the nutrient profile. Be sure to stick with veggies that will continue to push your body into an alkaline state, such as greens and herbs.
Vega Sport users say that they like the taste of the shake, but sometimes struggle to get it to blend with other ingredients. If you want to blend your Vega Sport with something other than water, you may find that it blends best with cold beverages. Some users report struggles to blend Vega Sport with hot beverages (like coffee)
Pros:
Users love the protein blend.
Many find that it blends well with fruit and coconut milk for a delicious, filling, post-workout option.
Cons:
This shake lacks a superfood blend, and some users report a chalky taste. This means that it's not a complete post-workout supplement in and of itself. You'll need to blend it with veggies to help your body stay in an alkaline state.
Check out what the fitness lovers on Bodybuilding.com have to say about Vega Sport.
With pea, hemp, and gogi berry protein, Sunwarrior Warrior Blend is a fantastic vegan protein.
A complete amino acid profile to help you take your fitness routine to the next level.
Sunwarrior is certified organic, vegan, and allergy-friendly.
Brain-boosting MCT oil is also included in this blend.
MCT can provide you with an extra edge to keep your energy going throughout your day. MCT oil can also provide you with a healthy dose of fat that can help you stay satisfied hours after you finish your shake.
Sunwarrior comes in more flavors than many protein powders: mocha, vanilla, natural, strawberry, and chocolate. The natural option can be tough to find.
Sun Warrior's neutral flavor is the perfect addition when you want to add protein to a smoothie (or to baked goods) but you don't want to change the flavor. Users report that all flavors are great, and they especially appreciate the option of having a shake without any flavoring.
The fruits, veggies, and hemp in Sunwarrior make this choice a perfect fit for an alkaline lifestyle.
If you decide to go with the natural flavor, be sure to include plenty of alkaline ingredients.
These include green veggies and fruits). Stay away from ingredients that could negatively affect your acidity (like dairy).
If you ever struggle with digestive issues related to protein powder, Sunwarrior may be a good fit for you.
What Others Say
Reviewers state that they find Sunwarrior is easier to digest than other protein powders.
It also doesn't leave them with the feeling of a brick in the stomach that some shakes can cause.
Many people who follow alkaline/ vegan diets find that they become deficient in iron. Sunwarrior is one step ahead on this front.
Each scoop contains 6mg of iron to help you get the nutrients you need to keep you feeling strong.
Pros:
High quality of ingredients, neutral flavor makes Sunwarrior easy to blend with other ingredients.
Cons:
Some users complain that it tastes salty, to the point that it's tough to enjoy.
Similar articles: 
Top 5 Alkaline Meal Replacement Shakes