The name of this meal replacement product – Catered To Real Life, CTRL, really grabbed my attention. It is on-point, fun, and trendy – exactly like my lifestyle.
My CTRL meal replacement review will cover the three flavors of CTRL and give you a final low-down on taste and nutrition. You can then decide if this is the product for you. See my final verdict at the bottom, if you want a quick yes or no.
My experience with CTRL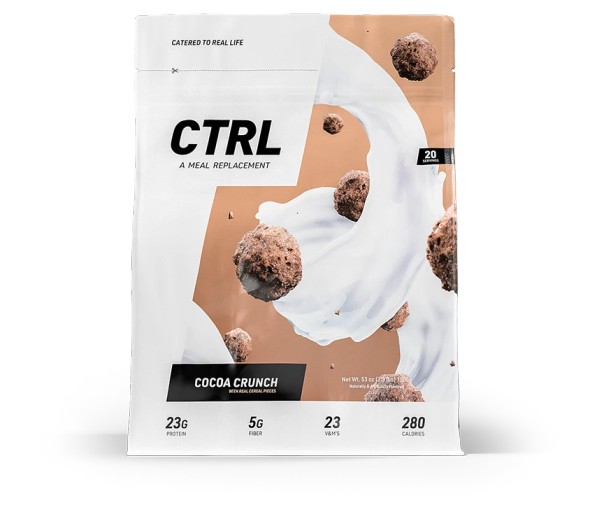 Do you love drinking the sweet, tasty milk left at the bottom of your cereal bowl? I do, and that is why I love CTRL. It tastes exactly like the end of a cereal bowl, rich and creamy.
I have tried many meal replacements and none have stuck with me. As a family, we need a replacement to get us going in the morning. I also enjoy having a meal replacement handy after a workout at the gym. Stopping on the way home to pick up a greasy take-out is a no-go.
Who is CTRL?
CTRL – is a trendy full meal replacement formula created by a bunch of really cool people. What delights my husband is that they are gamers – veterans of video games and esports. The company recently collaborated with their long-time friends, the iconic FaZe Clan.
They have now become partners in the business. If anyone understands the stress of hours of competing in video game challenges and esports (apart from my hubby and teen son), it is the FaZe Clan.
What is CTRL?
CTRL is a delicious powder meal replacement shake. You mix it with water or milk if you want a richer consistency. The shake comes in different flavors which I will discuss in more detail. It is quick and easy to make and provides you with a large percent of your required daily dose of essential vitamins and nutrients.
This shake also offers a different surprise that I have not found in any other shake I have tried – it contains real cereal pieces. In the mix are small bits that add flavor, texture, and deliciousness.
The Short Version
CTRL comes in 3 flavors
Fruity Flakes
Cinnamon Toast
Cocoa Crunch
I will discuss each one and then give you the pros and cons. If you are still unsure, you can buy a sample pack that contains one serving of each flavor. It also comes with a stylish clear shaker – how cool is that?
I love all the flavors, but being a chocoholic, the Cocoa Crunch is my fave.
THE THREE FLAVORS
Fruity Flakes
This flavor takes me back to my childhood days. Didn't you love the colored flakes floating in your bowl? They represented the fruity flavors of peach, orange, plum, pineapple, apple, and banana. Fruity Flakes gives you just that in a drink. It is so tasty and fun, perfect for those get-up-and-go workdays.
Cinnamon Toast
I call this flavor the Grown-Up cereal experience. Imagine slices of hot, buttery toast, glazed with a delicious golden sprinkle of cinnamon. Get this way-cool experience when you drink CTRL Cinnamon Toast.
It is perfect for a weekend, when you don't need to rush, but want to get loads of energy to enjoy the outings and fun planned with the family.
Cocoa Crunch
When you are a chocoholic like me, you may feel bad eating chocolate for breakfast, lunch, and supper. But, I don't! This awesome chocolate flavor is all I need to satisfy my cravings. The mix makes me nostalgic.
It reminds me of those childhood days when the best part of the chocolate cereal was drinking the creamy chocolate milk left in the bowl. In fact, CTRL Cocoa Crunch is better – it tastes like a luscious chocolate milkshake. And, the added small pieces of chocolate cereal are a wow.
PROS AND CONS
Let's look at the pros and the cons –
PROS
Nutrition
This meal replacement provides a meaningful percent of your daily requirements of essential vitamins, nutrients, good fats, and carbohydrates. If you are up to facts and numbers, I discuss this in detail further on. (If not, just believe it and be happy).
Easy to Make
Mixing up the shake is super easy. Simply spoon two scoops into a shaker and add water. Shake up and you are good to go. It takes about 40 seconds – can't get much faster than that! If you want a more filling mixture and extra nutrition, use milk instead of water. Add 10 seconds to get the milk out of the fridge.
Value For Money
We all know that getting regular take-outs is the fastest way to make your bank balance look very sad. Not only will you have a heart attack looking at the low number, but the food will also contribute to your general state of bad health. CTRL works out at a fraction of the cost per meal. It is super cost-effective.
Great for busy lifestyles
Meal replacements are ideal for a busy lifestyle. You don't need to prepare and pack complex meals into school and work lunch boxes. Your MasterChef designer sandwiches may look great when you make them, but hours later in a stuffy office or in your car, they are certainly less than appetizing.
The CTRL shaker is stylish and contains a fully balanced meal. Simply pack it into your tote or briefcase. The shaker is dishwasher safe too.
Easier control for dieters
Meal replacements make dieting easier. You can better control your intake of calories and sugar. The ingredient list gives you the exact measurements per serving, so there is no guesswork or cheating!
CONS
Won't replace home-cooked balanced meals
Meal replacements are great but nothing beats a home-cooked meal. Like all things in life, show restraint. Use your meal replacement when you are on the run, after a workout, or for those long nights of gaming in front of the TV.
When you have time, cook up a great meal with fresh produce and protein.
If you don't enjoy cereal – this is not for you
The CTRL taste is specifically for grown-up people who can't get enough of their childhood breakfast memories. If cereal was not your thing, you probably won't enjoy this product. It contains real bits of cereal, so people who like a smooth shake may find this to be a bit off-putting.
If you don't like mixing and shaking – this is not for you
Some of my friends prefer to grab a ready-made container of shake, open it, and drink. They certainly do have advantages. If you do not want to scoop and mix, then this is not for you.
KEY FEATURES
In a nutshell here are the key features of the CTRL meal replacement option –
Choice of 3 flavors. All resemble nostalgic breakfast cereals.
Contains real pieces of cereal. Adds a wow factor that other shakes don't have.
Tasty and delicious. Tastes like the creamy milk at the bottom of your cereal bowl.
Created by cool people. They love esports and video games and are also founders of the iconic FaZe Clan. If you don't know the FaZe Clan, you are probably not a pro gamer. Never mind, the drink is just as healthy for your gym workout, run or walk around the neighborhood with the dog.
Professional advice. The company worked with dietary supplement industry professionals to create the formula.
Cost-effective. Much cheaper than endless snacks and unhealthy greasy take-outs.
Nutritional value. Offers a well-balanced combination of protein, vitamins, and nutrients.
No-fuss. Quick and easy to mix for on-the-go people.
Branded shaker bottles! You can use your own shaker, but the CTRL branded bottles are cool and stylish. They come in a choice of black, white, and clear. For health-aware fanatics – the shaker bottles are BPA-free. You can also wash them in the dishwasher.
INGREDIENTS
The ingredient list for Cocoa Crunch.
Let's discuss the ingredients in this product. The diagram above shows the values for a serving of 2 scoops mixed with water. There is also a comparison for using fat-free skim milk instead of water. Keep in mind that milk adds extra calories, fats, and proteins.
Calories
The average woman requires about 2000 calories per day and the average man about 2500 per day. A serving of CTRL provides 280 calories. Calories give you energy, a must-have for your day-to-day routine, and a definite for during or after workout sessions.
Saturated Fats and Trans Fats
Saturate fats are not good for you. Trans fats are also not good for you! This product contains 10% of your Daily Value of saturated fats, so it is not high enough to worry. Trans fats are zero, which is great.
Protein
Proteins are vital to keep you healthy and sustain healthy muscle vitality and recovery. Proteins make you feel full, preventing unhealthy snacking. At 46% of your DV, this is a good amount of protein. Remember that other proteins come in the form of meat and fish, so plan to cook up a storm at home when you have the time.
Dietary Fiber
Dietary fiber aids digestion and promotes a healthy gut. At 18% of your DV, this is a good balance. You can supplement with eating raw fruits and veggies – a great source of natural dietary fiber.
Sugars
The sugar level is 6g. Anything over 6g will be a bit high. So at 6g, this is fine for me. It will also not be a concern for those who worry about the negative effects of far too much added sugar in meal replacements.
Vitamins and Minerals
A must-have for any healthy body. Essential vitamins and minerals promote overall health and well-being. CTRL gives you 22 vitamins and minerals which average around 50% of your required Daily Value. This is great for a well-balanced diet.
Here are a few of the most important ingredients in the product.
Vitamin C is vital to boost the immune system.
Calcium strengthens bones and teeth.
Vitamin E is a powerful antioxidant that may help reduce the damage caused by free radicals.
Vitamin A supports a healthy immune system and promotes bone health.
Zinc speeds up the healing of wounds and maintains your sense of taste and smell.
Overall, CTRL has all the ingredients you would expect in a meal replacement. Vitamins, minerals, and protein that contribute a high amount to your Daily Value of nutrition.
RATING SCORE
Because I love doing ratings (like a school teacher) – here are my ratings for CTRL out of 10.
Ease of Use – 9
Very easy to scoop and mix with water or milk.
Features – 7
Some other meal replacements offer a wider range, which may make them more attractive to buyers. The base of this product is cereal flavors. If you are not a cereal-junkie, you probably won't enjoy it.
Value for money – 9
Well priced when compared to endless snacks and unhealthy take-outs.
Science – 6
There is not a lot of info on the science behind the product. The website says that the owners 'worked with several dietary supplement industry professionals to create a formula'. It does not appear that the founders themselves are scientific or dietary experts.
Their backgrounds are in the fields of video gaming, digital media, technology, and esports. Well, that is enough to sell it to my hubby and teens!
FAQS
Do you have any questions? I have compiled a list of the questions I would ask.
How to make CTRL?
Very easy – put two scoops into a shaker and add 12 to 16 oz of water. Shake for 10 seconds. You can vary the amount if you prefer a thicker consistency. If you want a richer and more filling drink, use skim milk or full cream milk.
Is it a hot or cold drink?
Like most meal replacement shakes, the supplier recommends mixing it with cold water or cold milk.
Who can drink CTRL?
Anyone who is on the go and doesn't have time to make healthy meals. It is great for gamers who spend all night playing brain-frazzling games. It is a great booster to drink before or after your gym, yoga, Pilates, or dance class. Walkers, cyclists, and runners can take a shake along with them for an energy boost.
What does it contain?
CTRL offers a good balance of essential vitamins, nutrients, calories, proteins, and minerals.
Is it healthy?
Yes, it is healthy. But, do remember you should never use meal replacement shakes continually in place of balanced home-cooked meals.
Is it good for a Vegan Diet? 
No, it is not. It contains cereal pieces that are unsuitable for Vegan diets.
Is it good for a Gluten-free Diet?
No, the product contains wheat. It is not gluten-free.
Is it OK to eat if I have a nut allergy?
No, it is not recommended for people with nut allergies. Although the product does not contain nuts, it is made in a factory that processes peanuts, egg, milk, and soy ingredients.
What does CTRL mean?
The letters stand for Catered To Real Life – very trendy and cool!
What flavors can I get?
There are three flavors – Cocoa Crunch, Fruity Flakes, and Cinnamon Toast.
I don't know which one to buy?
How about ordering a sample pack from the supplier's website? The sample pack contains one serving of each flavor and also comes with a clear shaker bottle.
What a popular Youtuber is saying about CTRL
There is nothing on this planet that someone has not filmed on YouTube.  CTRL is no exception. I found a video above.
The presenter is Rob Tramonte, a well-known personality in the fitness and clothing sectors. The video targets the gaming world and health of gamers and game geeks. I found that to be interesting. We don't often find a nutritional health product for people who only exercise their fingers on keyboards!
Note for parents – the presenter is quite free with bad language, so don't show it to your younger kids. The verdict – after mixing up a sample, Rob Tramonte loves the drink. He also loves the minimalist packaging – he says it is dope.
MY VERDICT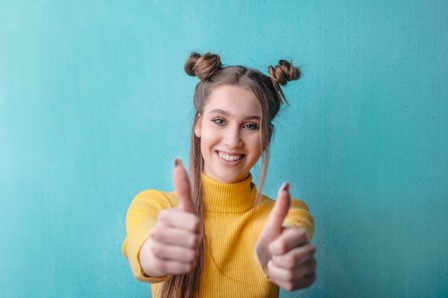 I have tried many meal replacements and some are certainly better than others.
The ones I dislike are those that end up being lumpy and thick after mixing.
I also don't enjoy strong, overwhelming flavors. I also avoid shakes with excessive sugar.
CTRL answers all these issues. It is smooth and delicious. The sugar content of 6g is fine for me. I enjoy all three flavors, although the Cocoa Crunch is my favorite.
I hope you enjoyed my CTRL meal replacement review.
Other Articles you may be interested in:
Best Low Carb Meal Replacement Shakes