I drink Arbonne Protein Powder to maintain a healthy lifestyle with a balanced diet. Arbonne Powder comes in a packet, ready to mix with water or almond milk. I enjoy knowing that Arbonne provides me with all the valuable nutrients and vitamins I need.
But, like many things in life that become repetitive, I do get bored with the taste. After doing some research and experimenting, I have found some fun and exciting ways to mix Arbonne Powder into shakes that are delicious, fun and not boring at all!
I can't wait to share them with you. Here are some great ideas on how to make Arbonne shakes taste better. Let me know which one you enjoyed the most.
Fruity Arbonne shakes
Fresh fruit contains loads of vitamins and nutrients and adds a boost of health to any drink. Mixing fresh fruit into your Arbonne shake makes it extra tasty and fun. You can use strawberries, mangoes, berries, bananas, or any other seasonal fruit you have available in your kitchen. Chop the fruit up into small pieces, add the Almond milk or water and blend for a few seconds in a blender until smooth.
Mix in your Arbonne scoops and you are set. I use both the vanilla and the chocolate powders to vary the taste. Both are delicious. This is a quick and easy idea for those busy weekdays when you are rushing off to work or have to get the kids to school on time.
Arbonne shake for ice-coffee lovers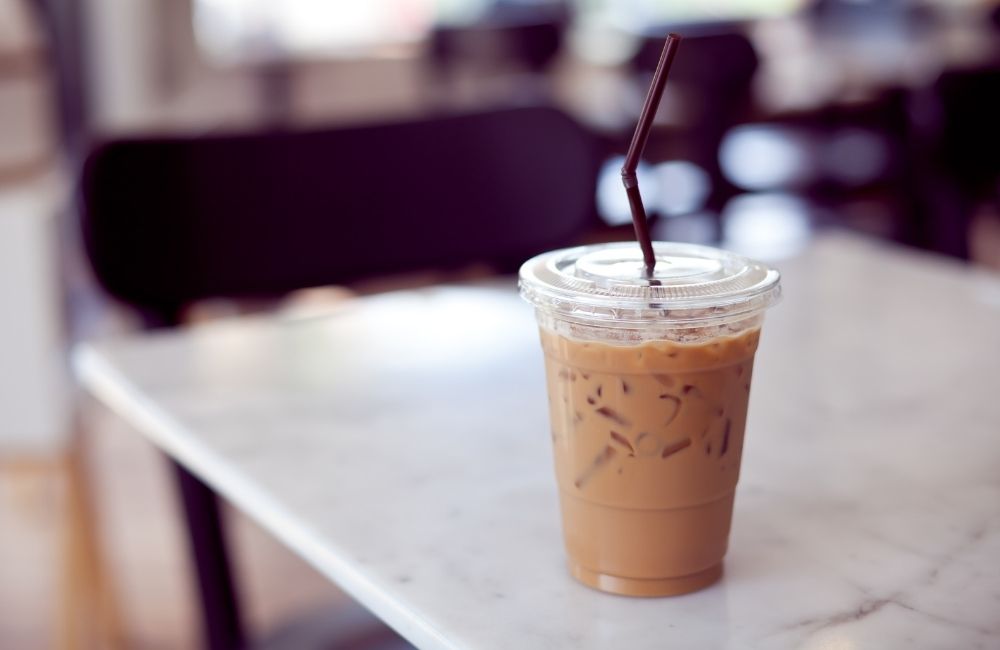 Iced coffee is the ultimate hot summer day drink. Chill out on the patio, on the beach, or in the garden with friends and family and enjoy the sunshine.
This recipe makes a delicious cooling smoothie, sweet and decadent with a rich taste of coffee. And, it includes your daily Arbonne boost. The recipe uses the vanilla flavor Arbonne and almond milk. If you prefer, you can use coconut milk. Both almond milk and coconut milk are ideal if you are following a Keto diet plan.
To sweeten the drink, use natural stevia in place of sugar. Stevia has zero calories and much sweeter than sugar, so use sparingly. We all know that drinking too much coffee is not good for you.
If you cannot do without a coffee fix, why not try a decaf variety? You still get the coffee taste without the side effects of too much caffeine. Find the full recipe over at hollyroser.com.
Hearty Arbonne pumpkin spice smoothie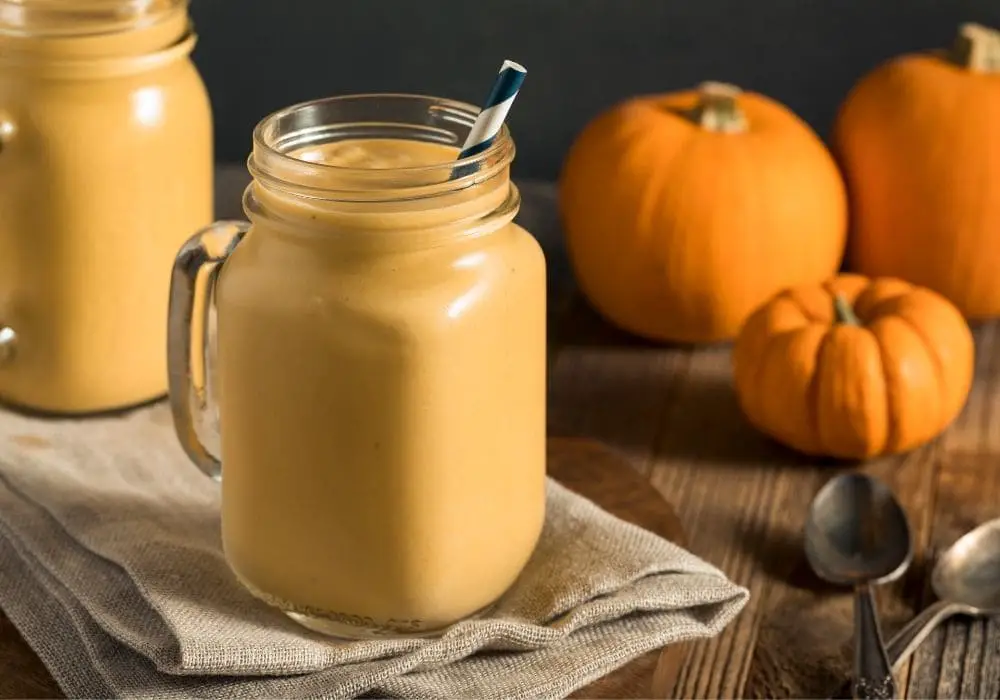 Are you longing for cold winter days when you can warm up with a spicy pumpkin soup? Making a rich pumpkin spice smoothie can be done in summer or winter and makes a fun variation on this feel-good meal.
For health fans, pumpkin contains loads of Vitamin C and E, needed to boost your immune system. It also has beta-carotene that is converted by the body into vitamin A. Arbonne is made using only plant-based proteins, so it is ideal for a vegan or vegetarian diet. This recipe uses pumpkin purée, almond milk and classic pumpkin pie spice.
It is a great alternative to fattening high-calorie pumpkin pies and gives you the same nostalgic memories of Grandma's kitchen. Follow the full recipe here.
My peanut butter and banana Arbonne shake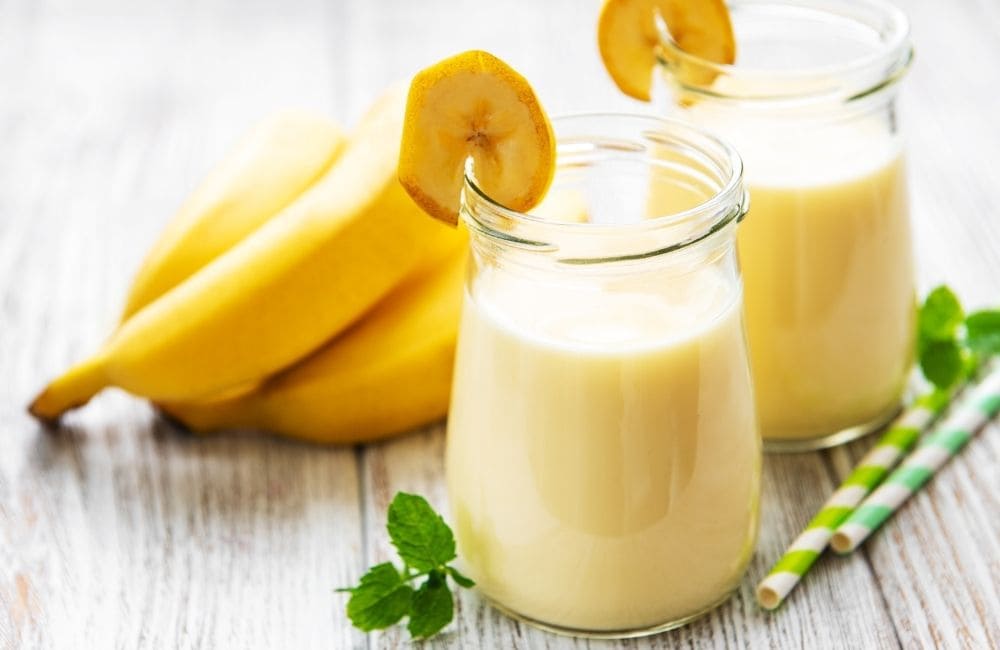 When I feel like eating something really decadent, peanut butter is my ultimate grab-a-spoon and-go food. Here is my delicious recipe for a peanut butter and banana shake that you can make for the family. Mix your Arbonne Powder into your serving and get your daily dose.
Ingredients needed
2 scoops Vanilla Arbonne Protein Powder
1 cup water or almond milk for a richer consistency
2 bananas
2 tablespoons peanut butter or organic peanut butter
1 tablespoon ground flax seeds or ground sunflower kernels – optional
1/2 cup non-fat Greek yogurt
1 teaspoon vanilla extract
Maple syrup for garnish
Blending instructions
1) Chop up the bananas into small chunks
2) Place all the ingredients into a high-speed blender
3) Blend on high until smooth
4) Add more water or almond milk to get the consistency you want
5) Pour into iced glasses and garnish with a drizzle of maple syrup
Mixed berries and spinach Arbonne smoothie
Even if you are not Popeye, spinach is one of the most healthy veggies you can eat. Yes, I know … not many people enjoy it! But, you can easily mix spinach into a smoothie and not taste it at all.
Then you get the benefits of this super-food, and the taste of the ingredients mixed it with. Spinach is an excellent source of Vitamin A, Vitamin C, folate, manganese, magnesium, iron, and vitamin B2. Spinach offers more vitamin K in one serving than any other veggie. Vitamin K is important for maintaining bone health.
This recipe is made using the delicious chocolate flavor Arbonne Powder. It also uses any frozen berries you have on hand. Simply blend and enjoy. If you leave out the Arbonne Powder, it is a great way to get the kids to eat spinach without knowing.
Source: Cookpad.com.
My super healthy green Arbonne smoothie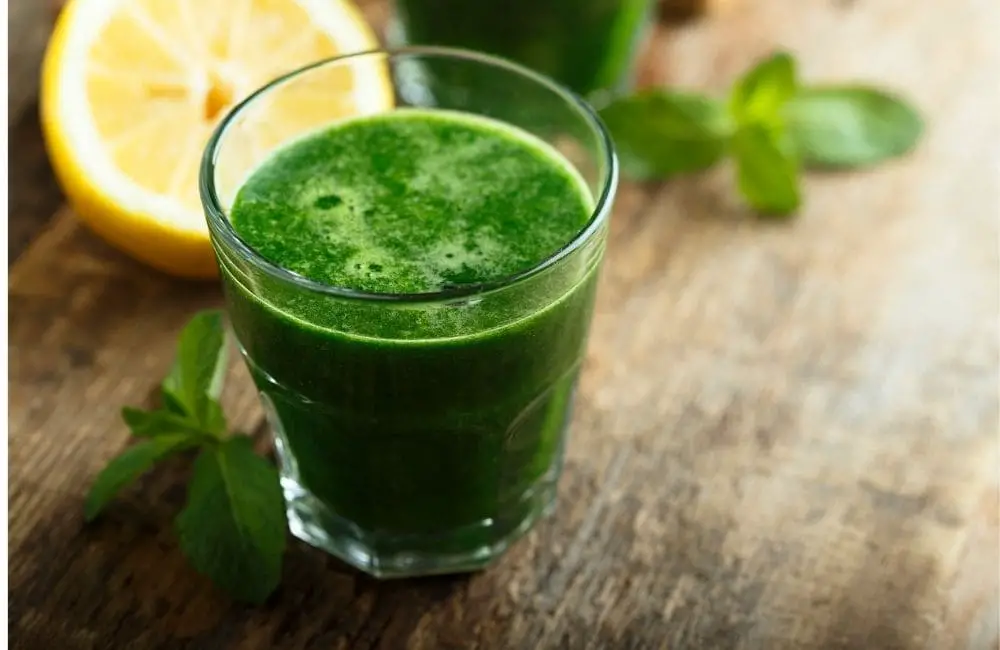 As I mentioned before, spinach is exceptionally healthy food. But, there are many other leafy greens that are also vital for a healthy diet. Every now and then I like to boost my intake of all these amazing foods and get a good dose of antioxidants, essential nutrients, and vitamins. Whipping up a green smoothie does the trick and apart from being ultra-healthy, it also tastes really good.
I use ice cubes to make a refreshing and cooling drink on a hot day. It is also great to sip and cool off after a workout at the gym. This recipe does not use almond milk, the ingredients provide enough liquid to create a smooth drink. You can optionally add Spirulina for extra nutritional value. This mix freezes well and can be used on a hot day as an instant cooler.
Ingredients needed
1 cup chopped baby spinach
1 cup chopped kale
2 medium cucumbers chopped
1 small green apple sliced
2 lemons or limes squeezed
1 cup chopped parsley
1 cup chopped mint leaves
2 scoops vanilla Arbonne Protein Powder
4-5 ice cubes
1 teaspoon Spirulina – optional
Prep Instructions
1) Wash all the veggies well under running water
2) Chop up enough spinach to fill 1 cup
3) Chop up enough kale to fill 1 cup
4) Chop up the cucumbers into small pieces
5) Slice the apple into thin slices
6) Squeeze out the juice of the lemon or lime
7) Chop up enough parsley to fill 1 cup
8) Chop up enough mint leaves to fill 1 cup
Blending instructions
1) Place all your prepared ingredients into a blender
2) Throw in the ice cubes
3) Blend using a pulse setting until the ice cubes break down
4) Add in the Arbonne Protein Powder
5) Add in the optional Spirulina
6) Continue blending using a low to medium speed until smooth
7) Pour into glasses and top with a few mint leaves
8) Serve and enjoy
Arbonne shake for chocoholics
Yes, I know, you cannot live without chocolate! Well, that goes for me too. I am a total chocoholic. Arbonne does have a chocolate flavor powder, but I don't find it rich and chocolaty enough when used on its own in water or milk.
I came across this decadent recipe for a chocolate-lovers smoothie that uses Arbonne Powder. It also adds in bananas, coconut milk and coconut nectar. Perfect for that boost of richness and sweetness. To make it look totally scrumptious, it has cherries, strawberries, and a sprinkle of chia seeds on the top. Check out the details here (00).
Source: Foodbymaria.com.
My Arbonne chai tea summer shake
Chai Tea is a great favorite of mine, but in hot weather, I enjoy something cooler. Here is my chilled chai tea shake. Chai Tea has a wonderful taste of spicy herbs. Buy a good blend that contains cardamom, cinnamon, ginger, star anise, cloves, and nutmeg. Give it a try – it is a great way on how to make Arbonne protein shake taste better. It is very easy to make and so refreshing.
Ingredients needed
1 cup almond milk
1/2 cup chai tea that has been chilled
2 scoops Arbonne Vanilla Protein Powder
1 banana
1/2 teaspoon cinnamon
1/2 cup ice cubes
Prep instructions
1) Brew up a cup of chai tea and place in the fridge to cool overnight
Blending instructions
1) Place all ingredients into a blender
2) Blend with a slow pulse action until the ice cubes are smashed
3) Blend at a medium speed until smooth
4) Pour into a chilled glass
5) Sprinkle some cinnamon on top and enjoy
Blueberry and banana Arbonne smoothie
My kids just love any drink that is blue. Mixing up a fun blueberry shake gives them loads of protein and fiber and satisfies the urge for blue drinks. It is so much healthier than buying sugary soft drinks from the store.
This recipe is great for the family and you can add your Arbonne vanilla scoop into your glass after you have mixed up a batch. Take a look here for the details (00). https://food52.com/recipes/76046-creamy-blueberry-banana-smoothie
My Arbonne breakfast oat shake
This shake is great to start the day and reminds me of a hearty bowl of oats. Perfect to get you going in the morning and keeping up your energy levels until lunchtime. My family also love it, and I add in my Arbonne powder separately after I have whipped up a batch. I alternate between using the vanilla and the chocolate Arbonne Powder for variation.
Ingredients needed
1 cup almond milk
2 scoops Arbonne Protein Powder
1 scoop gluten-free oats
1 tablespoon almond butter
1 teaspoon flax seeds
4-5 ice cubes
Maple syrup to top (optional)
Cacao powder (optional)
Prep instructions
1) Prepare the oats in boiling water and when cooked, leave to cool
Blending instructions
1) Place all ingredients into a blender
2) Blend with a slow pulse action until the ice cubes are smashed
3) Blend at a medium speed until smooth
4) Add more almond milk as desired
5) Pour into glasses
6) Top with a generous drizzle of maple syrup