Reaching the half-century in life is a milestone. If you are like me and still believe that you are only 30 years old, you have probably found that your body is starting to tell you something quite different!
At this age, there are many changes in a woman's body and many health issues that we need to be aware of.
Menopause is the most important as it creates changes in hormone balance that affects metabolism and body weight. With age, bones become more fragile. Blood sugar levels can also fluctuate. The gut can become weaker and less effective when absorbing essential nutrients and vitamins.
I found that putting on weight is a constant problem. Stepping onto the scale was a no-no for me! I don't enjoy feeling fat and frumpy.
WHAT IS A HEALTHY DIET PLAN FOR OVER 50 WOMEN?
I have done some research and found that following a healthy diet plan keeps me feeling great, looking healthy, and more importantly, maintains my weight levels. 
If you want to lose weight experiment with reducing portions and observe the results.
To have a balanced diet, we need to eat a range of products that supply all the essentials that the body needs.
Here is a simple list of what these components are –
Proteins – Are very important in a weight loss diet. They help to build muscle mass, keep muscles strong, supported and functioning.
Vitamins – Boost the immune system and help the body ward off illness. They also aid cell growth and regulate metabolism.
Minerals – Boost the immune system and help the body ward off illness. They also aid cell growth and regulate metabolism.
Carbohydrates – This is our main source of energy. Carbohydrates fuel the nervous system, brain, heart muscles, and kidneys. Choose carbs high in nutrients like whole grains. These include quinoa, brown rice, whole grain pasta, sweet potato, and black beans to name a few.
Fats – Unsaturated fats, also known as good fats, reduce the risk of heart disease.
Fiber – Fiber is necessary to keep your digestive system in good health. Fiber also helps to regulate blood sugar levels.
Water – Our body is made up of 60% water. Drinking water is vital for a healthy lifestyle.
HOW DO I EAT ALL THESE ESSENTIALS IN A BALANCED WAY?
Not being used to dieting, I worry about trying out specialized diets that restrict you to one ingredient – like protein or veggies for example. I don't want to turn into a carrot! I don't want to change my lifestyle too much and it was important for me that the family also eat what I eat.
Here is my 6-step meal plan for a 50 plus diet plan for weekdays. I use it for my main meal of the day – either lunch or dinner. For breakfast, I have muesli, yogurt, and fresh fruit. For the third meal, as a family, we love fresh salads filled with leafy greens, grains, and seeds.
Following this sample meal plan for 50-year-old woman gives me variety and I don't feel deprived of my fave foods. It is also easy to prepare. You can even freeze some meals for those hectic on-the-go days.
6 STEP MEAL PLAN FOR WEEKDAY MAIN MEALS
Step 1 – Prepare poached fish and veggies
I chose this meal because it contains fish and olive oil which are rich in Omega-3 fats. Omega-3 fats help to lower blood pressure. They also reduce the build-up of plaque in the arteries. The meal includes fresh veggies that provide fiber, essential nutrients, and vitamins.
Olive oil poached fish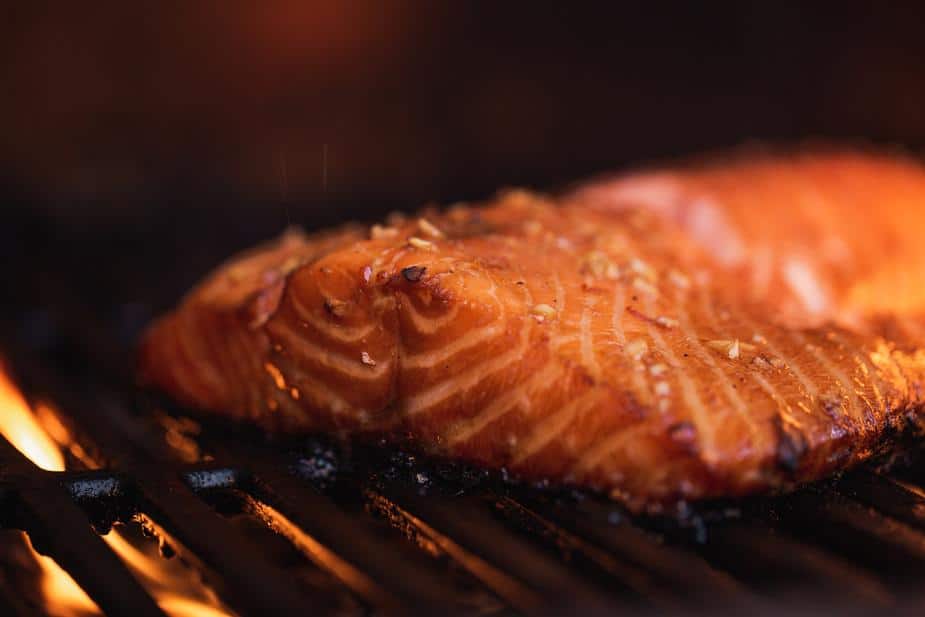 Materials needed
Ingredients
6oz skinless pieces of fish – hake, cod, or halibut

1 large lemon

3 cloves garlic, sliced

2 cups extra-virgin olive oil

5 sprigs fresh thyme

1/2 teaspoon each sea salt and ground black pepper

bay leaf
Method
Preheat oven to 250ºF

Slice the lemon and place half the slices into the baking dish

Pat the fish dry and sprinkle with salt, pepper, and garlic

Place into the baking dish on top of the lemons

Drizzle well with olive oil

Top with a few bay leaves

Bake for around 40 minutes until fish flakes easily

Serve with steamed veggies and a basic white sauce
Step 2 – Prepare tasty mango chicken
This dish is a win with the family. It offers protein in the form of chicken and has a lovely sweet element from the juicy ripe mangos. I use brown rice which has fiber to aid digestion. This dish also freezes well. Place into a Tupperware container, label and freeze.
Tasty Mango Chicken
Materials
Skillet pan

Wooden mixing spoon

Tupperware container for optional freezing
Ingredients
4 x 4oz skinless and boneless chicken breasts

2 teaspoon olive oil

2 diced mangos

1 cup chicken broth

1/3 cup chopped onions

2 tablespoons chopped fresh mint leaves

1 tablespoon fresh lime juice

1 teaspoon finely grated lime zest

1 teaspoon finely chopped garlic

1/4 teaspoon salt

1/4 teaspoon black pepper

2 cups cooked brown rice
Method
Set stove plate to medium-high

Pour the oil into the skillet and heat

Season the chicken pieces on both sides with salt and pepper

Cook the chicken for around 2 minutes on each side until golden brown

Add in broth, mangos, mint, lime juice, lemon zest, garlic, onions

Stir slowly until all ingredients well mixed

Reduce heat to medium-low

Allow to simmer, partially cover and cook for around 5 minutes until the chicken cooks through

Add the rice, stir and allow to heat up for around 1 minute
Step 3 – Prepare Pasta with tomato topping
Pasta provides a good source of complex carbohydrates. These carbohydrates release energy to the brain and muscles at a slow and sustained level. Pasta is a far better choice than sugars for energy. Processed sugars give an immediate spike, but soon after, you will once again feel flat and energyless.
Pasta with tomato topping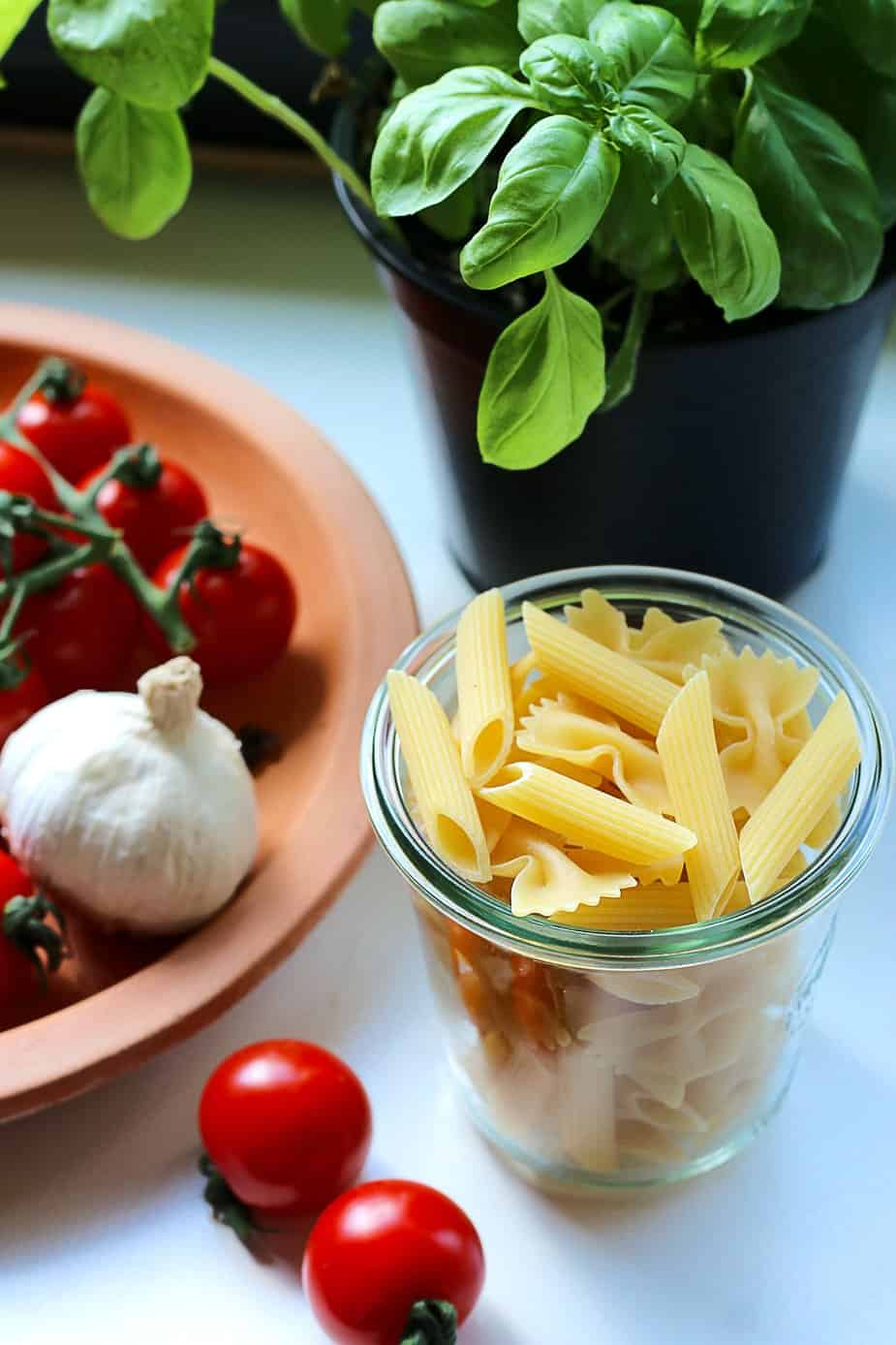 Materials
Large pot

Frying pan

Slotted pasta spoon
Ingredients
1 tablespoon olive oil

2 crushed garlic cloves

1 onion, chopped

1/3 cup chopped fresh parsley

1/2 teaspoon caster sugar

1 large can tomatoes

1 tablespoon tomato paste

Salt and freshly ground black pepper

400g pasta of your choice
Method
Set the stove plate to medium and heat the oil in a frying pan

Add onion and cook until caramelized

Add garlic and cook for 1 minute

Stir in tomatoes and tomato paste and bring to the boil

Allow to reduce for around 6 minutes, stirring from time to time as it thickens

Stir in parsley, sugar, salt, and pepper

Prepare your pasta in the large pot following packet directions

Drain pasta and return to the pot

Stir in the sauce, combine well and serve

Top with a grated Parmesan cheese and a splash of olive oil
Step 4 – Prepare hearty beef stew
I always find that a hearty warm stew is great for a family bonding session on a cold winter's night. This recipe does not include potatoes as I am using it as part of a diet loss plan. I rather choose loads of leeks, celery, and healthy carrots. Carrots contain beta carotene, fiber, vitamin K1, potassium, and antioxidants. They aid in weight loss, fighting cholesterol and lowering blood pressure.
Hearty Beef Stew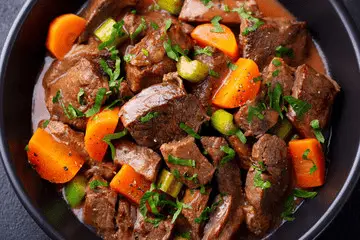 Materials
Large skillet

Wooden spoon for stirring
Ingredients
1 pound lean beef stew meat, cut into bite-size pieces

2 tablespoons vegetable oil

1/4 teaspoon salt

4 cups assorted cut-up vegetables, carrots, celery, leeks, and onions

1 small can beef broth or equivalent beef stock

1 small can tomatoes
Method
Set stove plate to medium-high

Add meat and salt

Stir and allow to brown on all sides

Remove from skillet and keep warm on the side

Into the skillet add oil and vegetables

Cook for 5 minutes, stirring occasionally

Add back the meat

Pour in the broth and tomato sauce and stir

Bring to the boil

Reduce heat to a simmer, cover the skillet and allow to cook for 15 minutes
Step 5 – Prepare Weight loss lentil soup
Lentil soup is easy to make and easy to freeze. I love to include lentils in my weight loss diet as they are low in calories. They are also rich in iron and folate and are a great source of protein.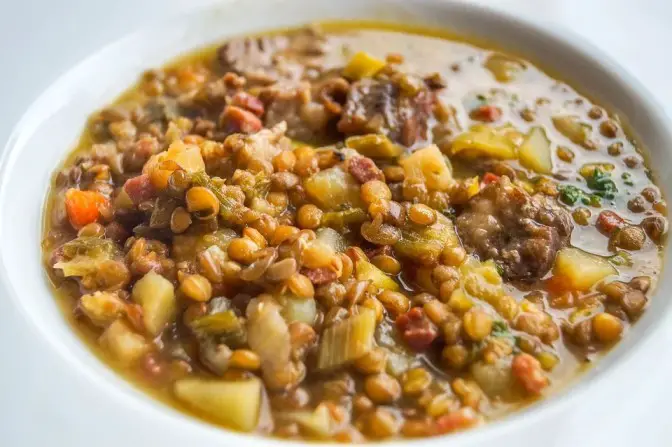 Weight loss lentil soup
Materials
Tupperware for freezing

Large pot

Wooden spoon for stirring
Ingredients
2 cups dry lentils

1 chopped onion

2 diced carrots

2 stalks chopped celery

2 cloves crushed garlic

1 teaspoon dried oregano

1 bay leaf

1 teaspoon dried basil

1 small can tomatoes

8 cups water

1/4 cup olive oil

1/2 cup spinach thinly sliced

2 tablespoons vinegar

Salt and black pepper to taste
Method
Set stove plate to medium heat

Put oil into the pot and heat

Add the veggies – onion, carrots, and celery

Stir until caramelized and tender

Stir in spices – garlic, bay leaf, oregano, and basil

Cook for 2 minutes

Add in the lentils, water, and tomatoes

Bring to the boil

Reduce heat and simmer for about an hour

Just before serving, stir in the spinach and cook until wilted

Add salt, pepper and a splash of vinegar
Step 6 – Bake healthy bananas cookies
As a family, we made a decision not to buy packaged pastries and cookies. They are full of refined sugars, refined flour, and unhealthy fats. I have a great recipe for healthy banana cookies that are far more tasty and great fun to make.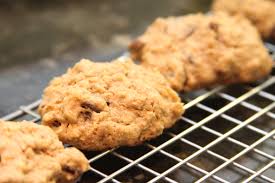 Healthy banana cookies
Materials
Large bowl

Wooden spoon for mixing

Baking tray

Fork for mashing
Ingredients
3 bananas

1 cup chopped dates

2 cups rolled oats

1 teaspoon vanilla extract

1/3 cup vegetable oil
Method
Preheat oven to 350 degrees F

Using a fork, mash up the bananas in a large bowl

Stir in the oats, dates, vanilla and oil

Mix well and set aside for 15 minutes

While they are resting, grease a baking tray with low-fat butter

Drop tablespoonfuls onto the tray

Bake for 20 minutes until golden brown

Serve with green tea – scrumptious!
COMBINE YOUR DIET PLAN WITH EXERCISE
For me, this was initially a big NO. I am not one of those fanatics who hit the treadmill at 5am. But, I have found that a 50 plus diet plan works even better when combined with exercise. Since starting a simple routine, I see how it boosts my energy levels and makes me feel so much more fit and toned.
As an over 50 female you will definitely lose some belly fat with exercise.
Here is my easy exercise plan
Begin with stretching exercises to warm up the muscles

Using light weights, around 1 pound, jog on the spot for about 5 minutes

Take a break and breath in and out deeply

Lie on your back and do 3 minutes each of dumbell exercises working your whole body. I get all my dumbell exercises from best dumbell exercises

Stop and drink water – very important!

Repeat the jogging and lifting 3 times

Finish off with stretches to relax the muscles

I then like to mix things up – if the weather is hot, I will go for a swim. If it is cooler, I enjoy a brisk walk with the dog around the neighborhood

A game of tennis with friends also gives me a great workout and is fun
AVOID EATING THESE!
When creating a sample meal plan for a 50-year-old woman, I came across foods that we all eat, even though we know that they are not good for us. I have made an effort to avoid them wherever possible. My weight is definitely remaining stable and I feel much healthier.
Here is a list of foods to avoid in my 50 plus diet plan.
Salt
Salt makes your body retain water. If you have excess water in your system, your blood pressure rises. High blood pressure puts strain on the heart, lungs, arteries, and kidneys. Use salt sparingly! 
Sugary drinks 
These products contain sugar and artificial sweeteners which are very unhealthy. They also contain artificial flavorants and chemicals. I prefer to squeeze my own fresh fruit juice or make a smoothie with seasonal produce.
Packaged pastries, cakes, and cookies 
Don't let these treats tempt you. They contain excess amounts of refined sugar, refined wheat flour, and added fats. Shortening is added, which is high in unhealthy trans fats. Packaged pastries contain no essential nutrients nor vitamins. I love to bake my own cakes, using wheat flour, non-fat milk, and coconut sugar.
Greasy take-outs 
These are probably the most unhealthy foods you can eat. They are loaded with bad fats, processed meats, and unhealthy oils. They are high in calories. Take-out chips may also contain large amounts of acrylamides. These are cancer-forming substances that are created when potatoes are fried.
Sweetened breakfast cereals 
Contains loads of refined sugars and artificial sweeteners. They also have artificial flavorings and coloring. You may get an energy boost, but it will soon wear off, leaving you feeling listless and flat. Rather opt for a bowl of muesli and add honey for sweetness.
Processed meats 
These products are preserved by salting, smoking, or adding chemical preservatives. These processes can create carcinogens which increase your cancer risk. Why not cook up a great steak on the grill or barbecue?
Processed cheese
 Natural cheese is good for you. Processed cheeses are not. They are made with artificial ingredients that give the feel, taste, and texture of cheese. Plan a visit with the family to a market or cheese factory and buy real cheese made on the farm.
Energy drinks
Energy drinks contain refined sugar, artificial sweeteners, artificial flavorants, and colorants. They also have high doses of caffeine. I opt for green tea – it is nutritious, aids weight loss, and gives me a great boost of energy.
Following this 50 plus diet plan has certainly changed my outlook on life and made me more aware of staying healthy as I pass the 50-year mark. As a bonus, I also have a healthier hubby and kids!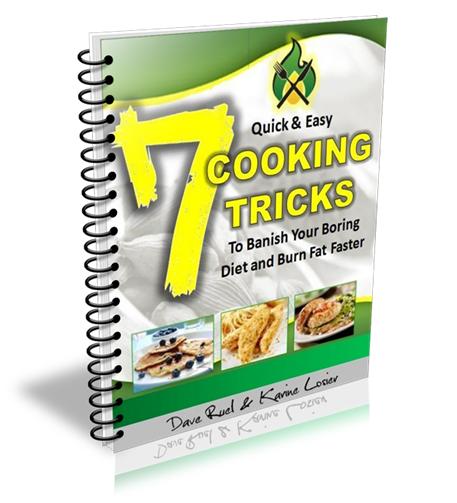 Grab 7 Cooking Tricks Here
You might also be interested in
How To Lose Weight After 35
How to Boost Your Metabolism After 50?