Gundry MD is completely enthused about its ProPlant Complete Shake. If you drink it, the company says, you'll have stronger bones and muscles, improved heart and brain health, balanced moods, more energy, etc.
In fact, Gundry says you could experience these great benefits in just a few days after you start using ProPlant Complete Shake.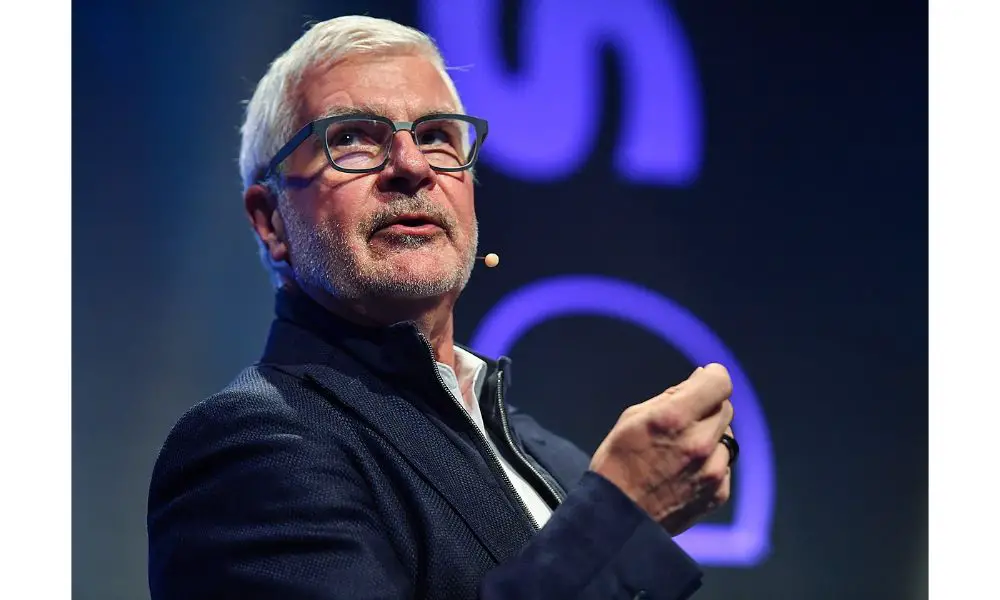 Are these amazing benefits for real?
Let's take a look at the ProPlant Complete Shake to see what's in it, what it offers, and what users have to say about it.
How this ProPlant Complete Shake Review Works
We'll start by discussing what ProPlant Complete Shake is and how it's supposed to work. Next, we'll cover the pros and cons of using it. We'll then take a close look at the ingredients before covering frequently asked questions.
Finally, we'll give our verdict on the drink so you'll know if it's a good buy for you personally.
I'll be honest, I haven't tasted ProPlant Complete Shake before. However, I have scoured the internet to see what others have said about it. Instead of getting just my opinion, you'll be getting the combined opinions (both good and bad) of dozens of current and former ProPlant Complete Shake buyers.
What is ProPlant Complete Shake?
ProPlant Complete Shake is a dietary supplement. It's not intended to take the place of a meal although some users have stated that they drink it in place of breakfast or lunch. There are twenty servings per jar and the instructions recommend one shake a day.
The drink is chocolate-flavored. It's suitable for vegetarians and vegans alike. Additionally, there is no mention of lactose, soy, or gluten in the ingredient list.
Just about anyone can drink it although there are some exceptions. Gundry recommends individuals on medication and/or who have health issues talk to a doctor before trying ProPlant Complete Shake.
Furthermore, as I'll cover below, some ingredients in the shake aren't ideal for certain groups of people.
The Pros
It uses only healthy ingredients (more on this below)
It contains many different vitamins and minerals your body needs to stay healthy and fit
It's easy to use. Just dump a scoop in your favorite drink and you're ready to go.
It's fast-acting. Gundry says you should experience maximum benefits after two to three weeks but many users say they've experienced benefits in just a few days.
It comes with a 90-day guarantee. If you don't experience the health benefits advertised, you can return the rest of the jar (and/or any unused jars) and get a full refund. No questions asked.
The Cons
With only ten grams of protein per serving, it doesn't offer as much protein as most dietary supplements on the market
The price can be steep compared to other, similar products
There is only one flavor available (chocolate)
The Ingredients
This, by far, is going to be the longest part of the review. Arguably, it's also the most important. You need to know what you're drinking to ensure it's going to deliver the nutritional benefits you're after.
Hemp Protein
Hemp comes from the cannabis plant but don't let that scare you. You can't get high on ProPlant Complete Shake because hemp doesn't contain Tetrahydrocannabinol (THC), the psychoactive ingredient that gives weed its potency.
What hemp does contain is a rich load of great nutrients your body needs to stay healthy.
Hemp is a complete protein because it has all the eight essential amino acids you need but that your body can't produce on its own. It also contains Omega-3 fatty acids, Omega-6 fatty acids, and polyunsaturated fats that are good for your heart. Other great nutrients you'll find in hemp include potassium, manganese, magnesium, and iron. It's a lean protein so it won't pack on the pounds; what's more, it's also easy to digest.
Flaxseed
Flaxseeds are rich in Omega-3 fatty acids. They also contain plenty of protein, dietary fiber, potassium, folate, phosphorus, calcium, niacin, and choline. Studies indicate that these power-packed seeds lower "bad' cholesterol levels in your body, raise "good" cholesterol levels, reduce blood pressure, control blood sugar levels, and even prevent cancer.
The only downside to these seeds is that they have a high fat content but you won't get enough of them in a ProPlant Complete Shake to negatively affect your waistline.
Spirulina
This blue-green algae is a superfood that offers some incredible health benefits you won't want to miss out on. It contains protein, Vitamins B1, B2, and B3, copper, iron, magnesium, and antioxidants. It has anti-inflammatory properties and a compound called phycocyanin that is currently being studied as a possible cancer treatment.
Spirulina lowers cholesterol absorption and blood pressure levels, reduces triglyceride to prevent a hardening of the arteries, boosts your immune system, and can provide relief from allergies.
However, this power-packed superfood also has a couple of drawbacks. It's not recommended for pregnant women and the fact that it reduces blood clotting makes it unsuitable for those who have bleeding conditions such as hemophilia.
Cocoa Powder
Many people consider chocolate to be a sinful treat to be avoided if you want to stay healthy. However, chocolate in its natural form is actually very good for you. It's the added sugars and other artificial ingredients found in chocolate bars and beverages that make chocolate a decadent treat.
The cocoa powder found in ProPlant Complete Shake offers great nutrients you'll want to take full advantage of. These include iron, zinc, selenium, and heart-healthy flavonoids and antioxidants.
Cocoa powder is also good for your brain, improving memory and cognitive abilities and boosting your mood. Furthermore, it raises energy levels and improves your immune system.
Stevia Blend: Rebaudioside A, Steviol glycosides
Stevia is a commonly used yet controversial sugar alternative. However, many studies indicating that this sweetener isn't safe have been disproved. Rebaudioside A, also known as rebiana, has been approved for use by the Food and Drug Administration. Steviol glycosides are good for digestion as they can alleviate irritable bowel syndrome, diarrhea and gastrointestinal problems.
At the same time, it's important to know that stevia can interact negatively with certain medicines. If you use medication for a heart, liver, kidney, or blood pressure condition, consult your doctor before taking ProPlant Complete Shake. Stevia can also cause problems for those who are using steroids, hormone regulating medications, or medications to treat cancer.
Modified Food Starch
Gundry doesn't specify what type of modified food starch is used in its ProPlant Complete Shake formula. However, we do know that it's not made using wheat to ensure the shake is suitable for individuals who can't eat wheat. The most common forms of food starch in the United States are modified corn, potato, and waxy maize.
Food starch is commonly modified using physical chemical and enzymatic treatments. It can lower blood glucose levels, enhance the growth of helpful intestinal microflora, and keep heart problems in check.
What's Missing
It's also worth pointing out that the ingredients left off the list are just as noteworthy as those included. A lot of protein drinks use whey, which comes from milk and contains lactose that can cause bloating, nausea, and cramps. Gundry made a point of finding a healthy, complete protein that won't leave you feeling unwell after a drink.
Lectins are another notable ingredient missing from ProPlant Complete Shake. While not all lectins are bad for you. some bind with certain types of carbohydrates and make it hard for your body to absorb nutrition. Other types of lectins stick to the walls of your digestive system and cause pain and digestive issues.
Frequently Asked Questions
How many calories are in a single serving?
Answer: A scoop of powder contains 100 calories. However, the number of calories in your shake depends on which drink is mixed with the powder. If you are concerned about your weight, it's a good idea to mix the powder with water, reduced fat milk, coconut milk, or a nut milk.
Do I have to limit myself to a single serving a day?
Answer: Gundry recommends a serving a day. However, a number of ProPlant Complete Shake independent reviews show that some users have more than a serving a day.
How many shakes you make with the powder is entirely up to you. However, bear in mind that you don't want the shakes to take the place of regular meals. It's also important to remember that the shake has a higher calorie content than healthy snacks such as fruits and vegetables.
Why isn't this recommended as a meal replacement beverage?
Answer: The ProPlant Complete Shake is certainly nutrient-packed; however, it doesn't have all the vitamins and minerals your body needs. Important nutrients that either didn't make the list or that are only provided in small quantities include Vitamin A, Vitamin C, and calcium.
The best diet plan is a balanced one. ProPlant Complete Shake could arguably make up most of your breakfast or lunch. However, you also need plenty of fruits, vegetables, and whole grain foods to keep your body working properly.
No single health drink should take the place of a healthy diet plan that includes real food.
Why is the ProPlant Complete Shake so expensive?
Answer: While there are plenty of cheap protein shakes on the market, many of them include unhealthy ingredients and/or large quantities of sugar. To hide the fact, companies often use ingredient names the average person can hardly read let alone understand.
Thankfully, Gundry decided not to go that route. If you want a high-quality drink that will deliver the promised benefits without negative health effects, ProPlant Complete Shake is well worth the price.
Where can I find a ProPlant Complete Shake Coupon?
Answer: If you need a ProPlant Complete Shake coupon, I would suggest you check out the official Gundry website. The site posts special deals and coupons from time to time that can help you save a fair bit of money. You can also find occasional coupons on coupon websites such as HotDeals. Amazon offers discounts on the product from time to time.
Alternatively, you can save money by buying the product in bulk. It's smart to start with a single jar if you're trying it for the first time. However, once you know you like it you can save a considerable amount of money by purchasing three or even six jars at once.
Where can I buy ProPlant Complete Shake?
Answer: ProPlant Complete Shake is sold on Gundry's official website, Amazon, and eBay.
What the Customers Say
ProPlant Complete Shake independent reviews are mostly positive. Many individuals who have used it comment that it's energizing, easy to use, and easy to digest. A lot of these positive reviews come from individuals who are getting on in years and so may be more prone to digestive problems than younger individuals.
One of the main complaints about the shake is the taste. While a lot of people enjoy the rich chocolate flavor, others say the ProPlant Complete Shake tastes utterly disgusting.
Granted, many people who complain about the taste may be individuals who are accustomed to using protein shakes with a high sugar content. On the other hand, there is the very real possibility that even those who don't eat too much sugar may find the taste unappetizing. Furthermore, many comment that the drink clumps up when mixed, creating a consistency that is difficult to drink.
The Final Verdict
It's time to rate ProPlant Complete Shake based on the following criteria:
Ease of Use 
ProPlant Complete Shake gets a four out of five-star review rating. There's hardly anything easier than scooping up some powder and adding it to a beverage. The only reason that it doesn't get a five-star rating in this field is that its thick consistency means it can't be added to certain drinks.
Science 
ProPlant Complete Shake has earned a five-star review rating on this count.
Granted, some of the ingredients in the beverage are still being studied by scientists. There is more to learn about them in order to use them to their fullest potential.
However, one thing can be said for certain: every single main ingredient added to the list is healthy and good for you. Gundry didn't try to cut corners by adding artificial preservatives, less-than-healthy sweeteners, and other questionable ingredients typically found in so-called "healthy" dietary supplements.
Value for Money
On this count, I would give ProPlant Complete Shake a four out of five-star review rating. Top-quality, nutritious ingredients aren't cheap so it makes sense for the company to charge a price that reflects the value of its product.
Even so, it does appear the price is higher than it really needs to be. While it is possible to find a ProPlant Complete Shake coupon to offset the high price tag, it would be nice if the original price tag wasn't overly high in the first place.
To put in simply, ProPlant is a bit more expensive than it should be and there is a chance you may not like the taste. However, it's a top-tier dietary supplement that offers the nutritional benefits you need to stay healthy, energetic, and in good shape.
What's more, it doesn't include questionable ingredients that aren't good for you. If you need a nutritional boost to get you through the day, this beverage could very well be the perfect option.