Welcome to my Arbonne vs Isagenix comparison.  Both are two well-known brands in the wellness industry. When it comes to their meal replacement shakes and protein powders, choosing which is best can be a little confusing. 
So we've taken an in-depth look for you. We have all the info you need on Isalean Meal Replacement vs Arbonne Essentials as well the Isapro Shake and Arbonne Daily Protein. 
Company Information
Arbonne
Arbonne was founded in 1980 by Petter Mørck. Arbonne states that they believe in holistic health and that their products are backed by science.
All their products are vegan and cruelty-free. 
However, a few people have spoken up about Arbonne products not being as healthy as claimed. 
We will come onto some of these points below.
Isagenix
Isagenix was founded in 2002 by John W. Anderson and Jim and Kathy Hoover. Isagenix is pretty transparent about how they go about selecting and incorporating different ingredients and they state that all the ingredients are science-backed. 
As you will see, there are a few questionable ingredients to take into account when deciding whether to purchase the products or not.
Meal Replacement Comparison: Isalean Shake vs Arbonne Essentials
Between Arbonne vs Isagenix, let's compare their popular meal replacement shakes.
Isalean shake from Isagenix or Arbonne Essentials from Arbonne?  Who Wins?
We will investigate which is more nutritious, keeps you fuller for longer, and better for weight loss.
Isalean Shake
IsaLean Shake - Creamy Dutch Chocolate - 14-Meal Canister
as of May 15, 2023 6:54 pm
Protein source
The majority of the Isalean shakes contain whey and milk protein which are complete proteins. This means that they contain all nine of the amino acids (the building blocks of protein) that your body is unable to make on its own. 
These are referred to as essential amino acids.
Milk protein options for Isalean any good?
Remember, anything with milk and whey is from cows. So if your allergic to milk/dairy, it will be best to avoid milk and whey protein. 
Milk protein is primarily from casein protein while whey protein contains majority whey protein.
Some health experts argue that milk protein can cause organ damage. However, the same experts agree that the amount of protein would have to be really high. It would also have to be consumed for years on end.
Consequently, consuming milk protein in shakes should not cause any damage to your organs.
Overall, milk protein is a great protein source and used by many bodybuilders and professional athletes.
Plant-based options
There are also plant-based options. The plant protein complex consists of pea protein isolate and whole-grain brown rice protein concentrate. 
This combination gives you a full amino acid profile. Both pea and rice proteins have the same effect on muscle growth as whey protein.
Vitamins and Nutrients
There are 23 vitamins and minerals including B-vitamins, vitamin D, vitamin A, calcium, magnesium, potassium, and selenium. Two scoops provide you with between 20 to 70 percent of your nutrient requirements. 
The exceptions are iron (2%) and potassium (8%). A high amount of calcium can block iron absorption, so that is very likely why there isn't more iron present.
The Isalean shakes also include a few vegetables that are masked by the flavors.
MCT Oil..A unique ingredient?
MCT oil has been shown to aid weight loss, be a source of energy, and benefit heart health. 
Probiotics.
Every flavor includes the probiotic strain, lactobacillus acidophilus to aid digestive health and digestive enzymes to aid digestion. 
Macros
The Isalean shake is high in protein, includes fat, carbohydrates, and fiber. 
The combination of these macronutrients helps to keep you fuller for longer. 
Isalean shakes are also low GI – Meaning they won't raise your blood sugar levels too high and exclude two common allergens, soy, and gluten.
 If you are lactose intolerant, the plant-based options will be suitable.
Protein:

24g

Carbohydrates:

24g

Sugar:

Varies between flavors: 6-11g total sugar, includes 5-6g of added sugar

Fiber:

8g

Fat:

Average is 6g of total fat

Calories:

Between 240 and 250
Cost-Effective?
An 854g container of Isalean Shake contains 14 servings (2 scoops per serving).
At the full retail price of $55.99, that will cost you $3.90 per serving. This is on the pricey side of things. 
The Herbal Life meal replacement shakes are cheaper and cost around $40 for a container with 30 servings.
But they have fewer nutrients, for example, there are only 9 grams of protein per serving. However, the Beachbody Shakeology shakes are more comparable nutrient-wise and cost $129 .95 for 30 servings.
Arbonne Essentials Protein shakes with a comparable nutrient profile will set you back $77 at full retail price for 30 servings. 
Isalean Shake is an affordable price for a meal replacement shake. In comparison to other shakes the cost is about average
Unhealthy Ingredients?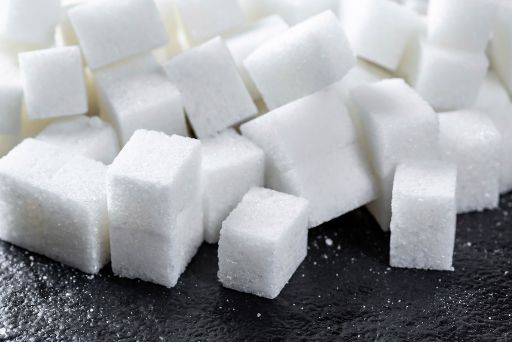 All in all, as a meal replacement, the shake is nutritious, but there are a few things that could be better about the formulation:
Folic acid:

Some people have a

gene mutation

that makes the synthetic form of folate, folic acid, difficult to absorb causing an excess of it in the blood and possibly, folic acid toxicity. Studies link folic acid toxicity to a range of health problems in such people. The only way to know if you have this gene mutation or not is genetic testing. Isalean Shakes also include methylfolate, the natural form, to improve absorption.

Xanthan gum:

This isn't really an unhealthy additive, in fact,

xanthan gum

can be beneficial for your blood sugar and cholesterol levels, but it may cause digestive issues in some people.

Sugar:

The sugar content could be lower with it being between 1,5 and 2,5 teaspoons in total, and only 1,5 teaspoons of that being added sugar. It is not the worst, but it's not the best either. The American Heart Association recommends that you

limit

added sugar to six teaspoons a day for women and nine teaspoons for men. If you are diabetic, this is perhaps not your best bet.

Natural flavors:

There is no indication of what these are and often, natural flavors are not as natural or healthy as we would expect.
Ease of Use
These taste delicious on their own mixed with water or milk (cow or plant milk). 
Flavors
Creamy Dutch Chocolate

Creamy French Vanilla

Strawberry Cream

Chocolate Mint

Peach Mango

Rich Chocolate – Plant-Based

Vanilla Chai – Plant-Based

Natural Creamy Vanilla – Kosher

Birthday Cake Flavor

Strawberry – Plant-Based
Other Opinions? 
Most reviews are positive with people finding the shakes filling and delicious. 
Many people find that it's a great way to eat when their schedule is busy and that when used for the purpose of weight loss, that it works. 
My Opinion on Isagenix Isalean Shake
While it is rather expensive, these shakes contain a lot of nutrients and vitamins. There are so many flavors, so plenty of options for customers to enjoy. 
However... the sugar content is higher than average. 6-11 grams is worth avoiding…There are other shakes with much lower sugar content (see below alternatives). 
Arbonne Essentials 
Protein Source
Arbonne Protein Shakes has a combination of pea protein isolate, rice protein, and cranberry protein. Pea protein is low in an amino acid called methionine which rice protein has adequate amounts of. Rice protein is low in the amino acid, lysine, which pea protein contains. 
Cranberries contain all the amino acids except hydroxyproline which is a non-essential amino acid, meaning your body can create it on its own. 
Vitamins and Nutrients
Depending on the flavor, you get 20-24 vitamins and minerals per serving including B-vitamins,  vitamins A, D, C, magnesium, calcium, zinc, and iron. There are 20 grams of protein, 13 grams of carbohydrates, 0,5 grams of fat, and 6 grams of fiber. The shakes also include ginseng root extract which may lower inflammation and boost energy levels and Coenzyme Q10 which is beneficial for the brain and may boost exercise performance naturally.
Protein:

20g

Carbohydrates:

13g

Sugar:

7g

Fiber:

6g

Fat:

0,5g

Calories:

160
Cost-Effective?
With a full retail price of $77, you will pay $2.50 per serving. Compared to Isagenix and Beachbody Shakeology shakes, Arbonne Essentials Protein Shakes are priced competitively. It is still on the pricey side of things, however.
Unhealthy Ingredients?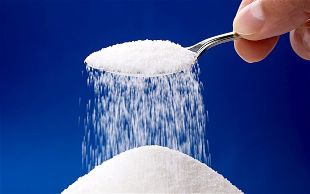 Sugar:

All the flavors contain just under two teaspoons of sugar and it is cane sugar which is regular sugar which does have an effect on blood sugar levels. It's best to steer clear if you are a diabetic. 

Guar gum:

In large quantities,

guar gum

can cause health issues, but as long as you stick to the recommended serving size, you won't consume enough of it to cause serious issues. If you have a sensitive digestive system, be aware that guar gum can cause gut irritation in some people.

Tricalcium phosphate:

Research shows that taking

tricalcium phosphate

in the form of a supplement may cause health problems. Arbonne doesn't state how much they have added, so if you are concerned, contact Arbonne for any tests done to prove that the amount they use is safe.

Calcium phosphate:

Studies have found that

calcium phosphate

in foods may lead to calcification of the organs. Arbonne should provide tests proving the safety of their product.

Folic Acid?

Just like Isagenix, Some Arbonne products do contain folic acid. It is up to you whether you want to consume it or not. The amount of folic acid is in the micrograms. 
In simple terms, the amount is ridiculously small. However, there is research for and against folic acid. 
The negatives of folic acid normally happen through over consumption of folic acid. As stated, the amount is so small, I doubt it will have any harmful impact. Nonetheless, folic acid has been linked with toxicity, which can cause health problems. 
Also some say it has been linked with cancer.
On the flipside folic acid, the positives of folic acid include preventing aging, dementia, and depression:  
Ease of use
Simply mix two scoops with a glass of water or milk. It can also be added to smoothies, breakfasts, and even desserts.
Flavors
Chocolate, vanilla, chai.
Other Opinions?
Most of the reviews are good. People enjoy the texture saying that it's not chalky like some other plant protein powders. People also found it easy on the stomach and they enjoyed the flavor and that it has so many nutrients.
My Opinion on Arbonne Essentials Protein Shake
This is the more affordable option between the Isagenix and Arbonne. But it has more ingredients and the protein content is lower than Isagenix meal replacements. 
The available flavors are good, but some people may prefer a wider variety.
I really dislike the fact, sugar in Arbonne is from cane sugar. This is the worst type of sugar, and if you want to be healthy, avoid it 🙂
Quick Review 
Arbonne Essentials 
Pros
20 vitamins and minerals

20 grams of protein is a decent amount

Plant-based protein blend (pea, rice, and cranberry) that covers all the essential amino acids

Only 160 calories

Doesn't have a chalky texture

Includes ginseng which may boost energy levels

Delicious
Cons
The shake contains phosphate forms of calcium which studies show may cause health problems if consumed as a supplement.

It contains almost two teaspoons of added sugar.

Includes cane sugar

Not organic.
Isagenix Isalean
Pros
23 vitamins and minerals.

24 grams of protein.

Choose between whey protein options or plant protein options (pea and rice protein blend).

It contains probiotics and digestive enzymes to aid digestion.

Filling.

Wide variety of delicious flavors.
Cons
It contains folic acid which is difficult to absorb for some people and can lead to health problems for these same people. 

However, there is also evidence supporting the fact folic acid forms red blood cells and improves

brain function

It contains 6 grams of sugar although it's only around 1.5 teaspoons of added sugar.

Not organic.

Expensive.
Who is this shake for?
Anyone looking to lose weight, who has a very busy schedule, or wants to boost their vitamin and mineral intake along with their protein intake.
Protein powders Comparison: IsaPro shake and Arbonne Daily protein
Isapro Shake
Protein source
Isapro Plant-Based Protein consists of pea protein concentrate and rice protein concentrate. While protein isolates are better in that they contain more protein and fewer carbohydrates and fat than protein concentrates, you will still benefit from a protein concentrate. 
Isapro also has a whey protein variant. 
Vitamins and Nutrients
The vanilla flavor has calcium and iron while the chocolate flavor has calcium, iron, and potassium.   One scoop will give you 18 grams of protein, up to 2 grams of sugar and fiber. Both flavors have 120 calories per scoop.
Cost-Effective?
One serving costs $1,09 at full retail price ($57.27 for 30 servings). This is expensive compared to some other brands. For example,  NorCal Organic Pea Protein has 35 servings per pack and costs $34.99
Unhealthy Ingredients?
Natural flavors:

Once again, it's not clear what the natural flavors are so we can't be sure regarding those ingredients. 

Fructose:

Some

studies

found that when it's removed from fruit or vegetables and added to food in a processed form, it can contribute to a fatty liver. This is because of the way the body processes fructose.  Some studies refute this. What has been shown consistently, however, is that fructose doesn't raise insulin levels, but it also doesn't release leptin, the hormone that tells your brain that you are full. 
Ease of use
Isapro protein is easy to use. You can make a shake out of it, add it to your baking, and add it to your oatmeal, etc.
Flavors
Chocolate and vanilla.
Other Opinions?
Reviews of Isapro Plant-Based are very hard to find. People are more familiar with the why protein version. The reviews for the whey protein are mixed. Some people love it, but some people found that the texture was chalky and didn't enjoy the taste.
Arbonne Essentials Daily Protein Boost
Arbonne Essential Daily Protein Boost #6296 (30 Servings)
as of May 15, 2023 6:54 pm
Protein Source
Arbonne Daily Protein Boost has a combination of pea protein, rice protein, and cranberry protein. 
Vitamins and Nutrients
Arbonne Daily Protein Boost contains 10 grams of protein per scoop (13 grams) and 50 calories. It contains no sugar and has minimal amounts of fat (0.5g) and carbohydrates (1g). The only micronutrient listed is iron at 2mg per scoop. 
Cost-Effective?
One scoop costs $1,04 at full retail price. It's meant to be used as a protein boost added to other meals or shakes. Given that you can get more protein per serving from other brands, this is a rather pricey protein powder.
Unhealthy Ingredients?
This powder is only made up of protein.  
Ease of use
It's very convenient to use. Just add a scoop to your smoothies, meals, or baking.
Flavors
There is no added flavoring.
Other Opinions?
There are very few reviews out there about this particular powder, but they are generally positive. If you want a clean protein powder, Arbonne Essentials Daily Protein Boost is a suitable choice. 
To add vitamins and minerals, you can add Arbonne Essentials Wholefood Blend Multivitamin & Mineral Boost which gives you 19 different vitamins and minerals. Arbonne Evolution provides weight loss solutions with Full Control powder which helps to prevent cravings and Metabolism Support which as the name suggests, boosts your metabolism.
FAQ
Are Isagenix and Arbonne Products Organic?
No.
Do Isagenix and Arbonne contain No GMOs (Genetically Modified Organisms)?
Neither are certified GMO-free.
Are Isagenix and Arbonne Products Free From Allergens?
Isagenix states that their meal replacement shakes and protein shakes are free from soy and gluten. The plant-based variants are free from lactose and any other milk-derived products too. 
Arbonne states that their protein shakes are gluten-free. As the protein is derived from plants, Arbonne products are safe for lactose-intolerant people.
Isapro vs Isalean vs Isalean PRO….CONFUSED!?
Isalean is a meal replacement shake. Isalean Pro is also a meal replacement shake but contains more protein making it a better choice for athletes.
Isapro is simply a protein shake that can be used as a pre or post-workout supplement, to boost the protein content of meals and beverages.
Alternatively, Isapro can be consumed before bed as a Bedtime Belly Buster. 
Alternatives
PlantFusion Complete Meal All Plant Based Pea Protein Powder | Meal Replacement Shake
4 new from $58.19
Free shipping
as of May 15, 2023 6:54 pm
Plantfusion Meal Replacement comes in chocolate caramel flavor and creamy vanilla bean.
It's sugar-free and contains a blend of pea, artichoke, organic sprouted amaranth, organic sprouted quinoa, and algalin protein with added amino acids giving you 20 grams of protein.
Plantfusion also contains 21 vitamins and minerals, a green vegetable blend and omega 3, 6 and 9. The ingredients list contains fewer questionable ingredients than Arbonne. But it's expensive.
KOS Organic Plant Based Protein Powder – Raw Organic Vegan Protein Ble,
3 new from $49.99
Free shipping
as of May 15, 2023 6:54 pm
Kos Organic Protein Powder contains no nasty ingredients, is free from common allergens, is 100 percent vegan and has only two grams of sugar.
It comes in chocolate and vanilla and has a blend of pea, flaxseed, quinoa, pumpkin seed, and chia seed protein. 
Kos has 11 vitamins and minerals which is good for a protein powder. It's certified organic and free from GMOs.
Kos is cheaper than Isagenix but more expensive than Arbonne.
Genius Vegan Protein Powder – Plant Based Lean Muscle Building Shake | Best Pea + Pumpkin Protein Sources (Dairy Free)
as of May 15, 2023 6:54 pm
Genius Vegan Protein Powder has a creamy taste and is as smooth as whey protein.
It's a blend of pea protein isolate and pumpkin seed protein. Genius provides 20 grams of protein and Velositol™ (amylopectin chromium complex) which may boost the absorption of the protein. No nasty ingredients.
It's cheaper than Isagenix and better value for money than Arbonne Daily Protein Boost.
Final Verdict: Arbonne Vs Isagenix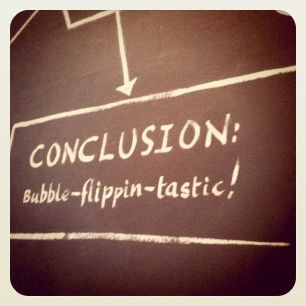 If you want to be more healthy, I would go with my recommended alternatives right above!
In the end, it's going to come down to your pocket and your health goals.
Both brands do contain higher amounts of sugar than the healthiest meal replacements on the market.
Likewise, the sugar source in Isagenix contains Fructose and added sugar which is not healthy. 
A positive is that both Isagenix and Arbonne cater to vegans. 
Also, the protein shakes by Arbonne are better value for money than Isagenix options. If you are diabetic, go with Arbonne Daily Protein Boost!
Read Other Reviews On Amazon
 
Similar Articles:
Isagenix vs Shakeology
Thrive vs Isagenix
Arbonne vs Herbalife