Celebrities are beautiful. And let's face it, we often want to emulate their style and want to look just as good. It's only natural.
While celebs have enough money to hire a whole entourage of personal trainers, nutritionists, beauticians, hairdressers, and even plastic surgeons, not all of them live this way.
Even if they do, these people can't be with them every minute of the day and you can have work done but time catches us all.
Unless they want constant trips to the plastic surgeon, they need to do look after themselves at home too.
I take my hat off to them at how hard they work to look good while at the same time believing there shouldn't be so much pressure on any of us to look so good all the time.
Photoshop happens. Even videos get edited. I'm talking about the perfectly smooth pore-less look that celebrities have in pictures that is so unnatural.
Many are standing against Photoshop these days though. There are celebrities out there where you can see some fine lines and pores as is natural. But they still look incredible for their age.
Some of them swear by collagen powder. As you may know, these benefits don't just include healthy skin, hair, and nails, but healthy joints and muscle maintenance too.
So, what collagen powder do celebrities use? I've looked it up for you.
Celebrities Who Use Vital Proteins
This brand deserves a heading of its own. There are quite a few celebrities who take collagen peptides and other products by Vital Proteins.
Here's the list of celebrities who use Vital Proteins Collagen:
Jennifer Aniston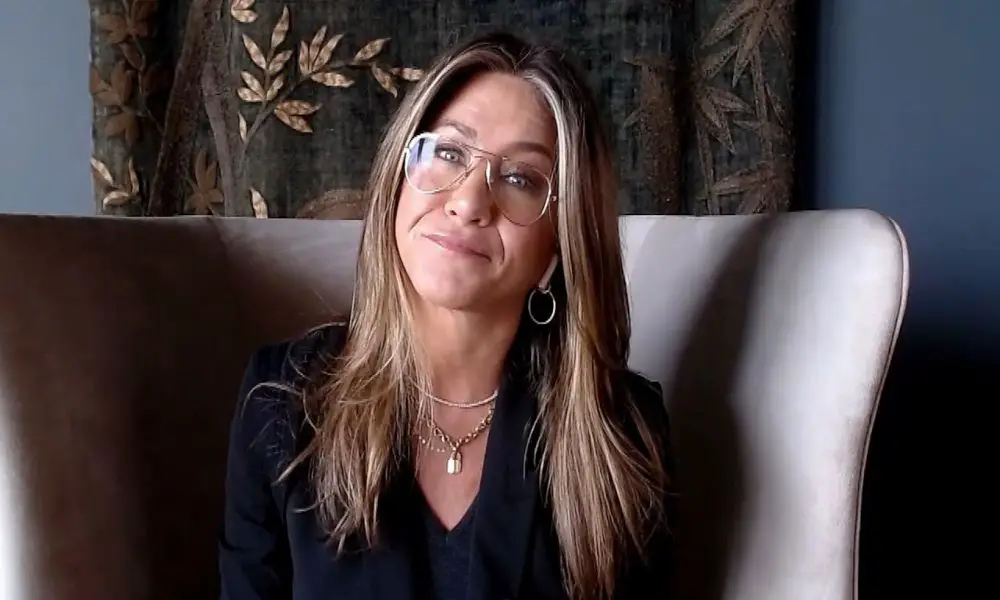 Jennifer Aniston is a fan of Vital Collagen Peptides. She enjoys it in her coffee or a smoothie. She says that it's helped to keep her nails healthy and that it's given her that glow.
At 52, Jennifer is in great shape and looks lovely. She tried botox once but didn't like it.
She eats healthy, exercises, stays hydrated, and moisturizes which is sure to help her look as good as she does too.
Kourtney Kardashian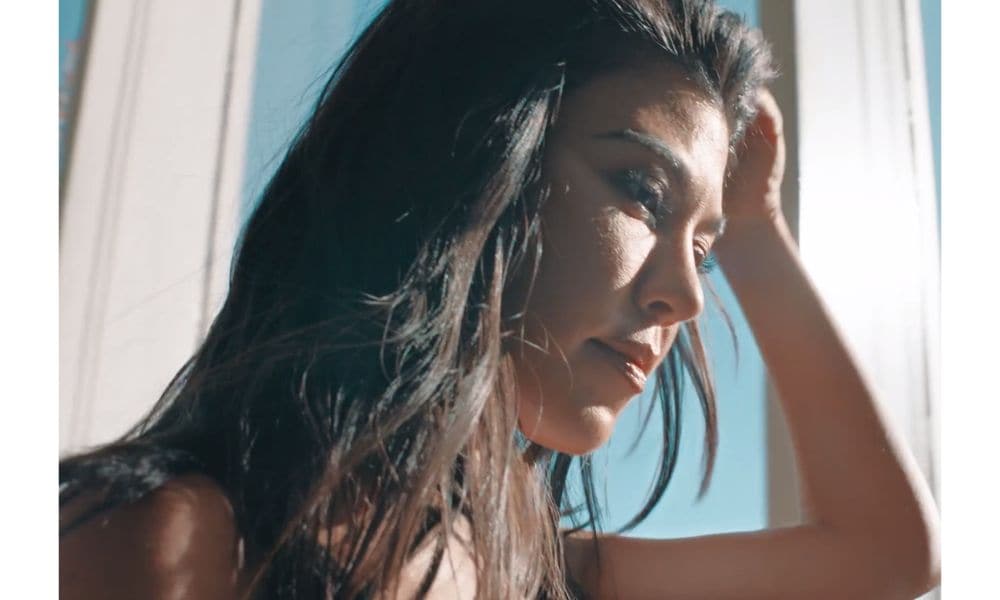 Kourtney Kardashian loves Vital Proteins Poosh Collagen Vibes in the mornings and evenings. The Pink Moon Milk Collagen Latte with warm water is her evening drink of choice.
She enjoys the ashwagandha in the powder as it helps to boost the immune system and reduces stress and anxiety. These effects are good for the skin and overall health.
She also drinks collagen for healthy skin, hair, and nails according to Health.
While Kourtney has had some work done, she certainly looks after herself well too. At 41, she is gorgeous and in great shape thanks to her time in the gym.
Charlotte Mckinney
Charlotte Mckinney says one of her go-to products is Vital Protein Matcha Collagen Latte for a midday energy pick-up. She also adds the Original Collagen Peptides to her coffee.
On the go, she uses the Vital Proteins Collagen Peptides Stick Pack for convenience.
The 27-year-old actress and model also exercises and eats lots of veggies. Taking care of yourself when you are young means aging gracefully from the inside out.
Molly Shannon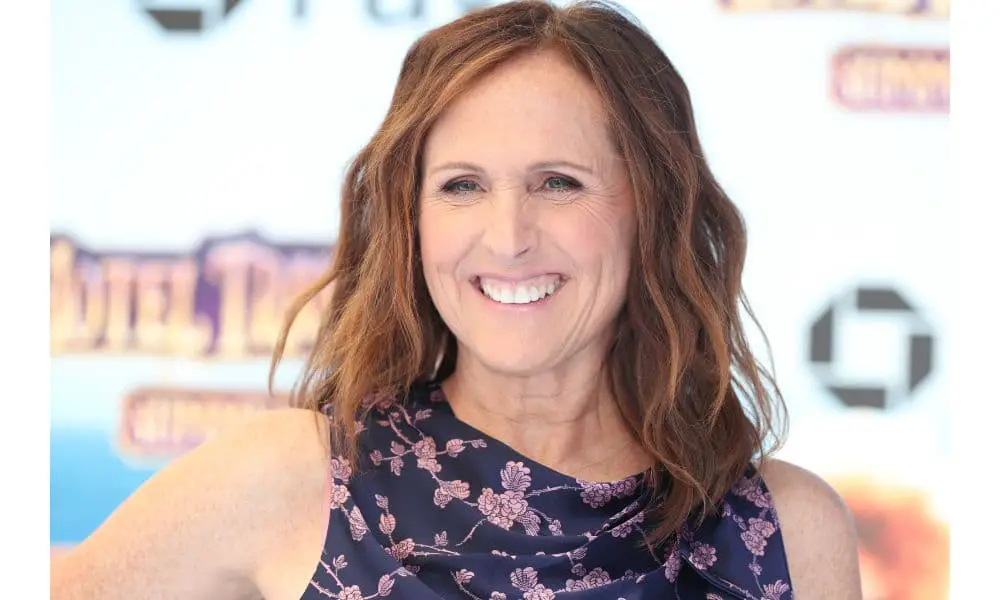 Molly Shannon adds Vital Protein Collagen Peptides to her smoothies every day.
She enjoys banana, pineapple, almond milk, ginger, and flax oil in her smoothies along with the collagen powder.
No one can deny that the 56-year-old actress looks really good for her age. She makes sure to practice self-care in the form of staying quiet when she gets a break on busy days.
Molly says she also gets massages sometimes, swims, and practices gratitude. Clearly, it's working for her.
Iskra Lawrence
Model Iskra Lawrence loves Vital Proteins Collagen Water™ and uses the Peptide Stick Pack on busy days.
The 30-year-old is an advocate for body positivity and self-care through a gratitude mindset. She exercises and eats well which is certainly part of what makes her look so good.
She started taking collagen as a friend had told her about the benefits of collagen.
Rebecca Black
YouTuber Rebecca Black enjoys the Matcha Collagen Latte in the mornings. The now 23-year-old was made famous at 13 for her song "Friday".
She now volunteers for the organization that helps people with intellectual and developmental disabilities along with Iskra Lawrence.
She drinks the Matcha Collagen Latte as part of her morning routine to start the day with steadiness and peace. She also takes extra long walks and enjoys times of peace and quiet for self-care.
Kylie Jenner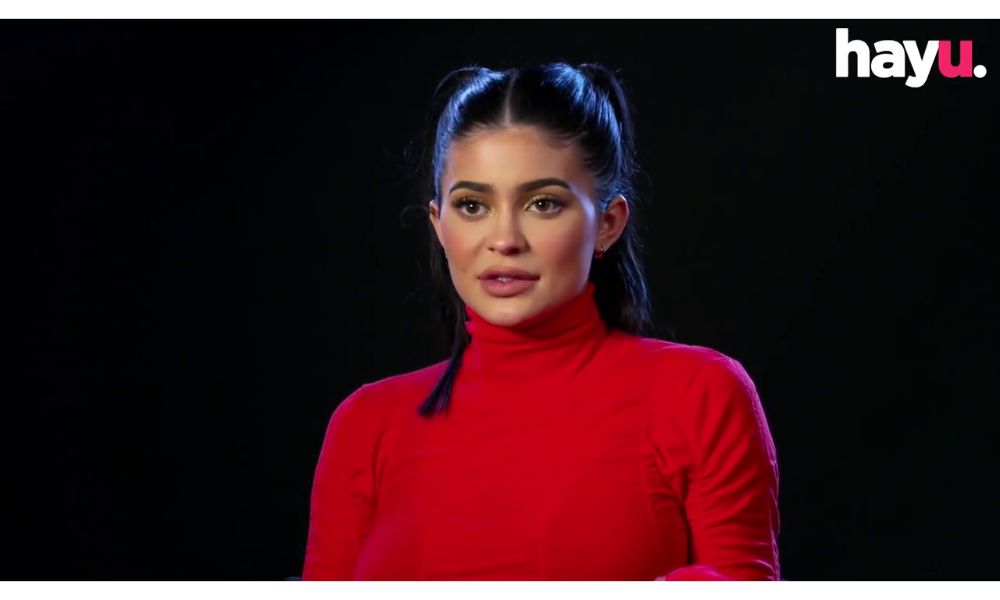 According to Health, Kylie Jenner is another member of the Kardashian-Jenner family that uses Vital Proteins Collagen Creamer in her coffee.
The 23-year-old posted her breakfast routine on Instagram and showed the jar of collagen creamer with its benefits listed on the front.
She also has a leisurely workout now and then, but I'm sure she also inherited some great genes.
Celebrities Who Use Collagen Powder by Other Brands
Jennifer Garner- Primal Kitchen
According to Well+Good and the Primal Kitchen site, Jennifer Garner's favorite is Primal Kitchen Chocolate Collagen Fuel. She adds it to her daily smoothies.
Her Be Well Smoothie consists of the collagen powder, blueberries, spinach, ground flaxseed, chia seeds, almond butter, ice, and unsweetened almond milk. Sounds yummy and full of goodness.
Jennifer has always been beautiful. While has been under the knife a few times, word is that she stopped a few years ago.
Of course, who knows what's true when it comes to Hollywood, but she's just as stunning as ever even with the fine lines creeping in. At 48, she looks great.
Busy Phillips- Bullet Proof
Actress Busy Phillips uses the Bullet Proof range in the mornings according to Well+Good. Along with Bullet Proof Coffee, she uses Bullet Proof Collagen Protein.
Busy is 41 at the moment and says she has never had any work done. She just isn't into that kind of thing. I think she looks great. Collagen?
Khloe Kardashian- Dose & Co
Daily Mail UK states that Khloe Kardashian uses Dose & Co Pure Collagen Powder. She uses it for her hair and says that her complexion has benefited. At 36, she looks amazing.
She says she has had no major plastic surgery done yet, just micro-injections, laser work, and according to a source, facial contouring.
She's also into hitting the gym and it shows.
Celebrities Who Use Celebrity Collagen Supplements
Kate Hudson has her own line of supplements which includes Beauty Aura, a berry-flavored collagen powder.
In an interview with Refinery 29, she explains that she wanted a supplement range with clean high-quality ingredients.
While Kate says the best thing to keep your skin healthy is sleep and water, she also mentions that supplements work during times of stress.
She sips on her collagen powder throughout the day to replenish what's lost as she ages. I think it's working along with her health-conscious lifestyle.
There are plenty of celebrities who use collagen powder. Even those who keep it natural look great. Who doesn't want to age gracefully?
Whether you want to use collagen to get that same glowing skin, healthy hair, or beautiful nails, it's worth a try.
The same goes if you simply want to support your joints and muscles as you get older or because you work out like a boss. Prevention is better than the cure after all.
Now you have some brands to try out. Let me know what benefits you've seen from taking collagen powder.